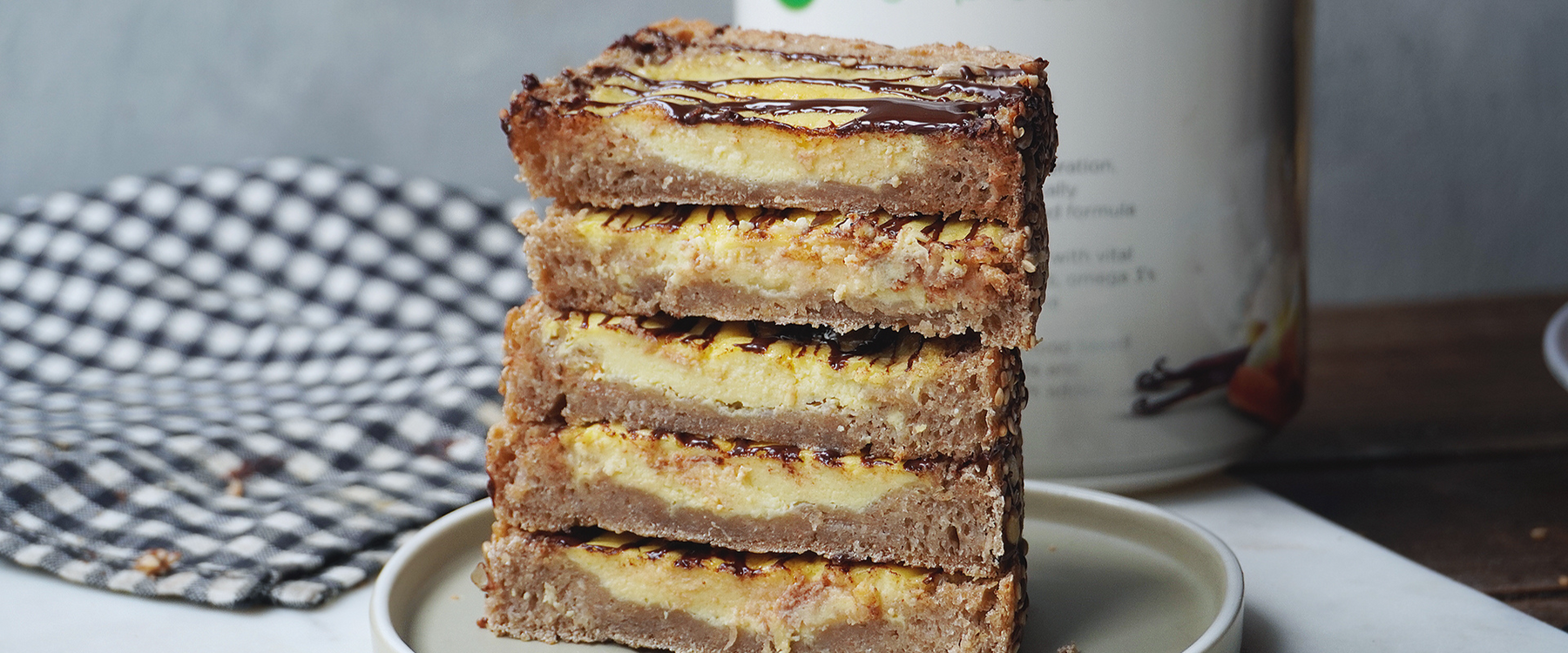 BANANA NUTS WITH SWEET MILK
3 servings


You will need:

- Egg 1
- Greek yogurt 2 tbsp
- Stevia 1 tbsp
- 1/2 orange juice
- SYSTEM LS Whey Protein Concentrate vanilla 2 tablespoons
- Wholemeal sourdough bread 3 slices
- Chocolate %80 1 bar

MACROS: (per serving)

- Kcal 158
- Carbs 18g
-Pprotein 13g
- Fats 4g


Recipe:

1. Mix an egg, yogurt, stevia, orange juice and vanilla protein in a bowl.
2. With the back of a spoon, flatten the center of the bread slices, leaving a hole.
3. Put the loaves on a baking tray and fill the loaves with tablespoons of the previous preparation.
4. Bake in a preheated oven at 180 degrees for about 15 minutes.
5. Melt the chocolate and with a spoon make lines of chocolate sauce on top of the stuffed toasts. Cut each one in half and enjoy!