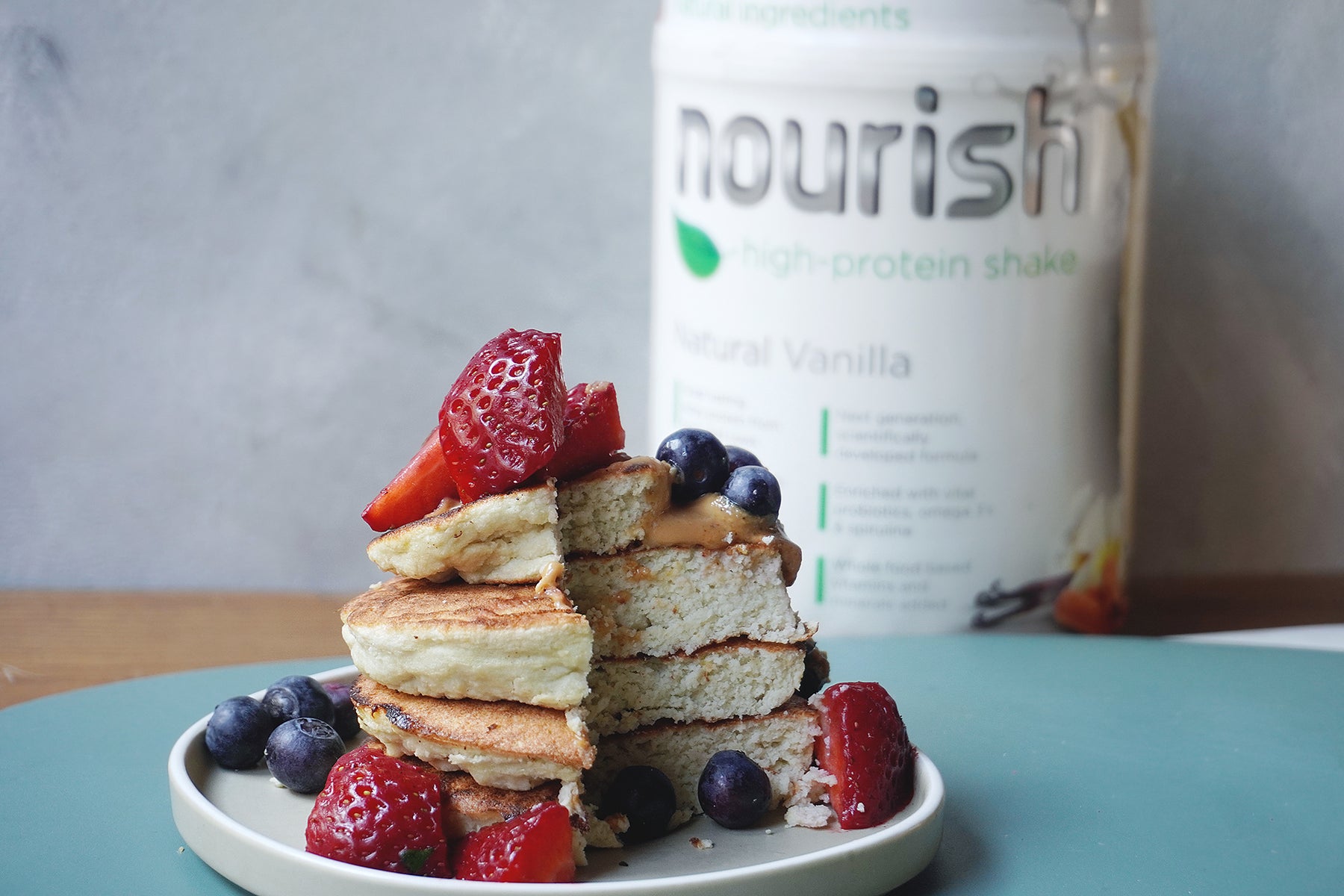 KETO COCONUT PANCAKES WITH BERRIES
2 servings


You will need:

- Egg yolk 1 + whites 3
- Almond milk 1⁄4tz
- Stevia 1 tbsp
- Vanilla extract 1 tsp
- Coconut flour 2 tbsp
- SYSTEM LS Nourish Shake vanilla 2 tbsp


Addition:
- Almond butter 1 tbsp
- Red fruits to taste

MACROS: (per serving)
- Kcal 212
- Carbs 14g
- Protein 17g
- Fat 11g


Recipe:
Put in a bowl, the egg yolk with almond milk, stevia, vanilla and add the coconut flour and vanilla protein. Integrate very well and reserve.

Beat the egg whites to snow so they are more fluffy. This is optional.

Add the egg whites to the bowl of the previous mixture, in 3 parts and with the help of a spatula with encircling movements.

Cook the pancakes in a hot skillet previously greased, you can use round molds so that they come out well rounded. Cover the pan and cook 2 minutes, turn the pancakes over and cook 1 more minute.

Make a tower of pancakes on a plate and add almond butter and red berries on top. To enjoy!