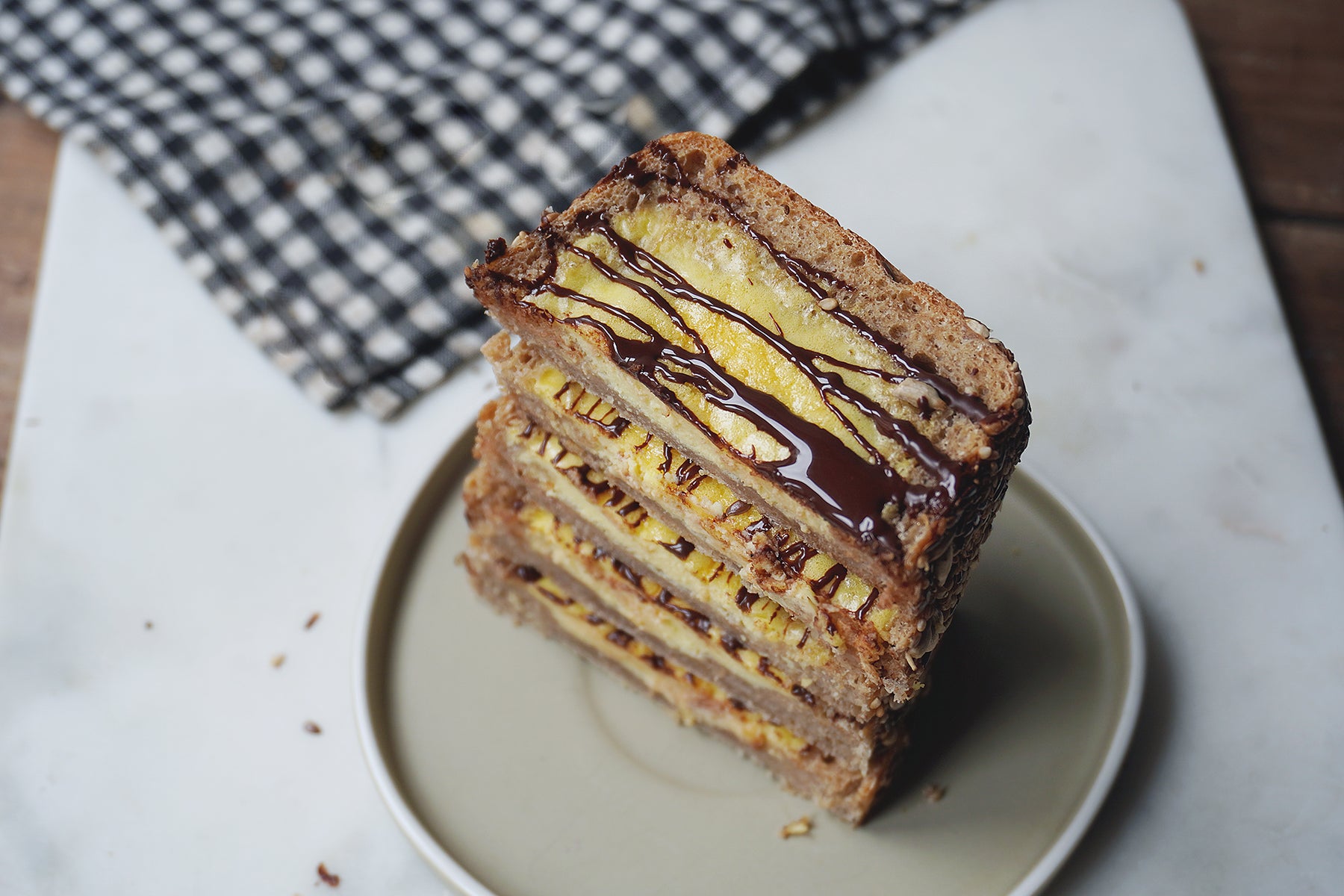 BANANA NUTS WITH SWEET MILK
9 servingsYou will need:
Banana 1

Sweetener 2 tbsp

Peanut butter 3 tbsp

Vanilla extract 1 tsp

Oatmeal flakes 1tz

SYSTEM LS Nourish Shake vanilla 2 tablespoons

Caramel 1 tsp per cookie
MACROS: (per serving)
Kcal 106

Carbs 12g

Protein 6g

Fats 4g
Recipe:

1. Mash the banana in a bowl with the vanilla extract and sweetener until pureed.
2. Incorporate the peanut butter, oatmeal and the vanilla protein. Let rest 10 minutes in the refrigerator.
3. Grease your hands with oil and take part of the dough forming balls, placing them in a baking dish lined with parchment paper.
4. With a spoon or your fingers, crush the balls trying to leave a hole in the center and then fill them.
5. Bake in a preheated oven at 180 degrees for 15 minutes. Take out and let cool a bit.
Fill the seeds with caramel and enjoy!