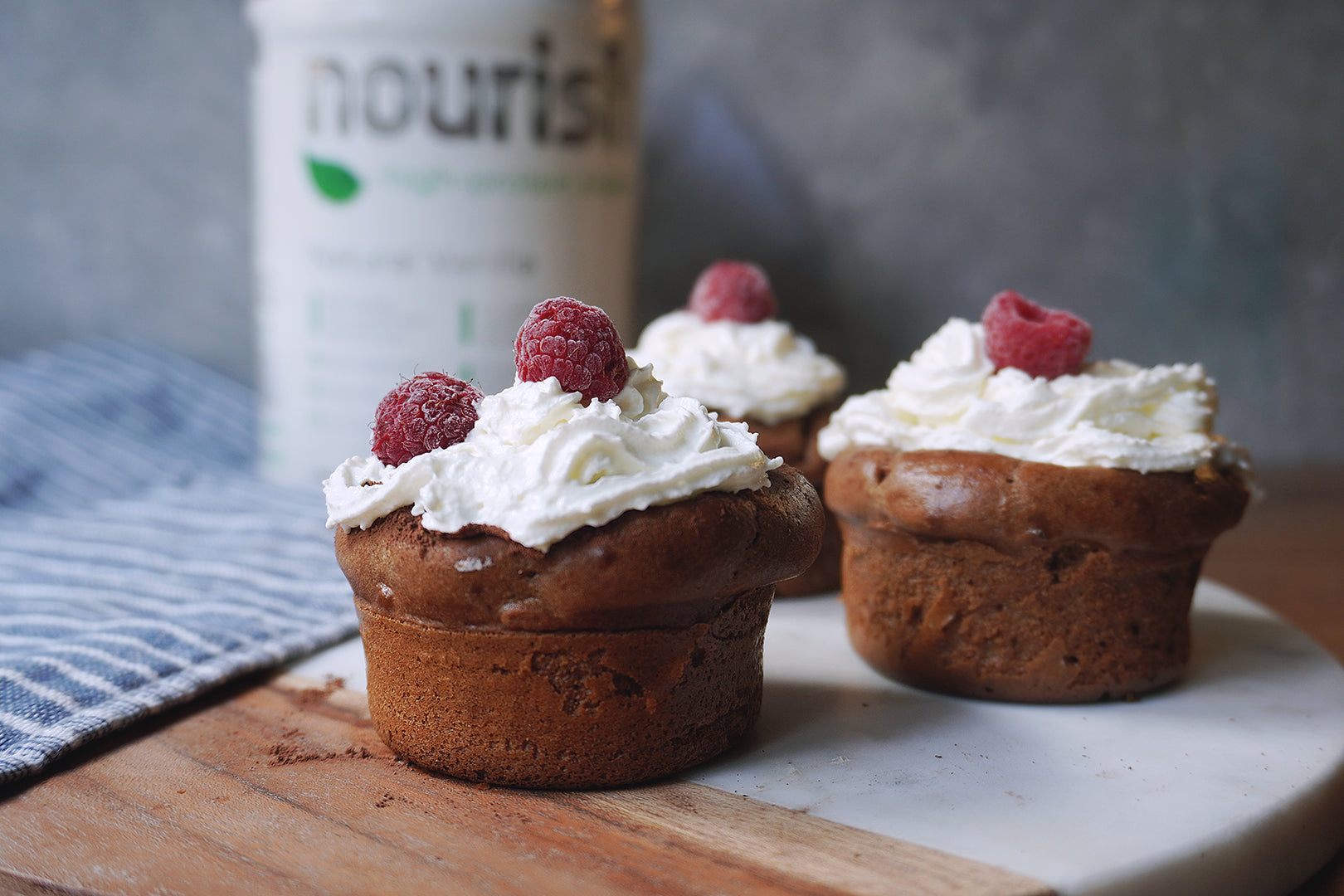 CAROB CUPCAKES WITH CREAM
You will need:
Eggs 2

Low fat cream cheese 3 heaping tbsp

Carob flour 2 tbsp

SYSTEM LS Nourish Shake vanilla 3 tbsp

1 tbsp coconut oil

Sweetener 4 tbsp

1 tbsp baking powder

Additional:
Cream to taste

Raspberries
Recipe:


In a bowl, mix the eggs very well, with the cream cheese, melted coconut oil and sweetener.

Add all the other ingredients and beat vigorously.

Put the mixture in muffin molds (if it is not silicone, grease it beforehand). You will be enough for 6 muffins.

Bake at 180 degrees for about 20 minutes. Let cool and on top add% 0 fat whipped cream, raspberries, enjoy!