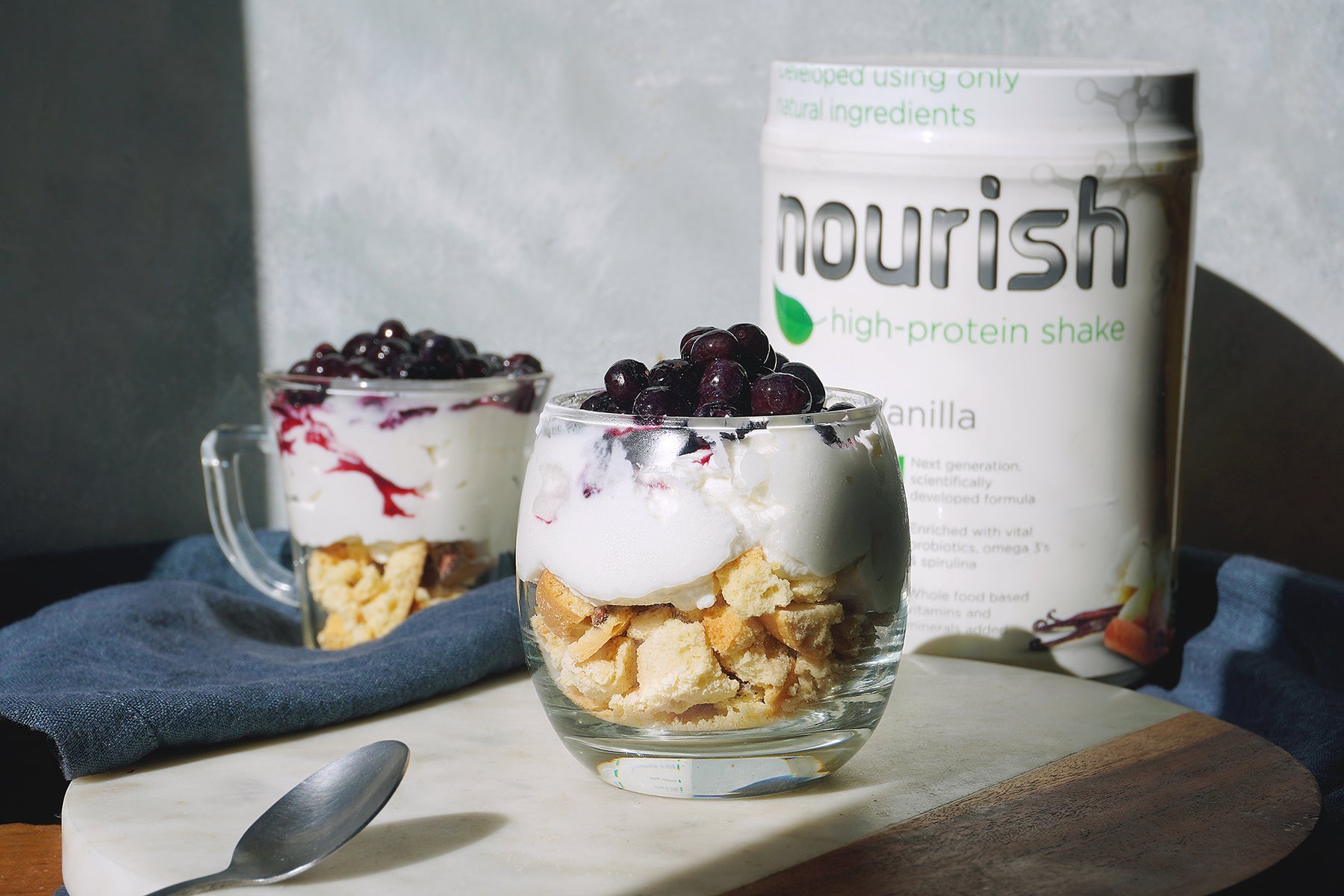 CHEESECAKE CUP WITH BLUEBERRIES
You will need:
Gluten-free cookies 10

Pistachios 1 handful

Greek yogurt 1 cup

Lemon zest 1

Stevia 2 tbsp

SYSTEM LS Nourish Shake vanilla 1 scoop

Blueberries 1/2 cup

Maple syrup to taste
Recipe:
Chop the pistachios and reserve.

Crush the cookies a little and mix them with the chopped pistachios. Put in the base of the glasses.

For the filling, mix Greek yogurt with lemon zest, vanilla protein and stevia. Put in the glasses on the biscuit base.

To finish we add fresh blueberries and a rain of maple syrup on top. To enjoy!