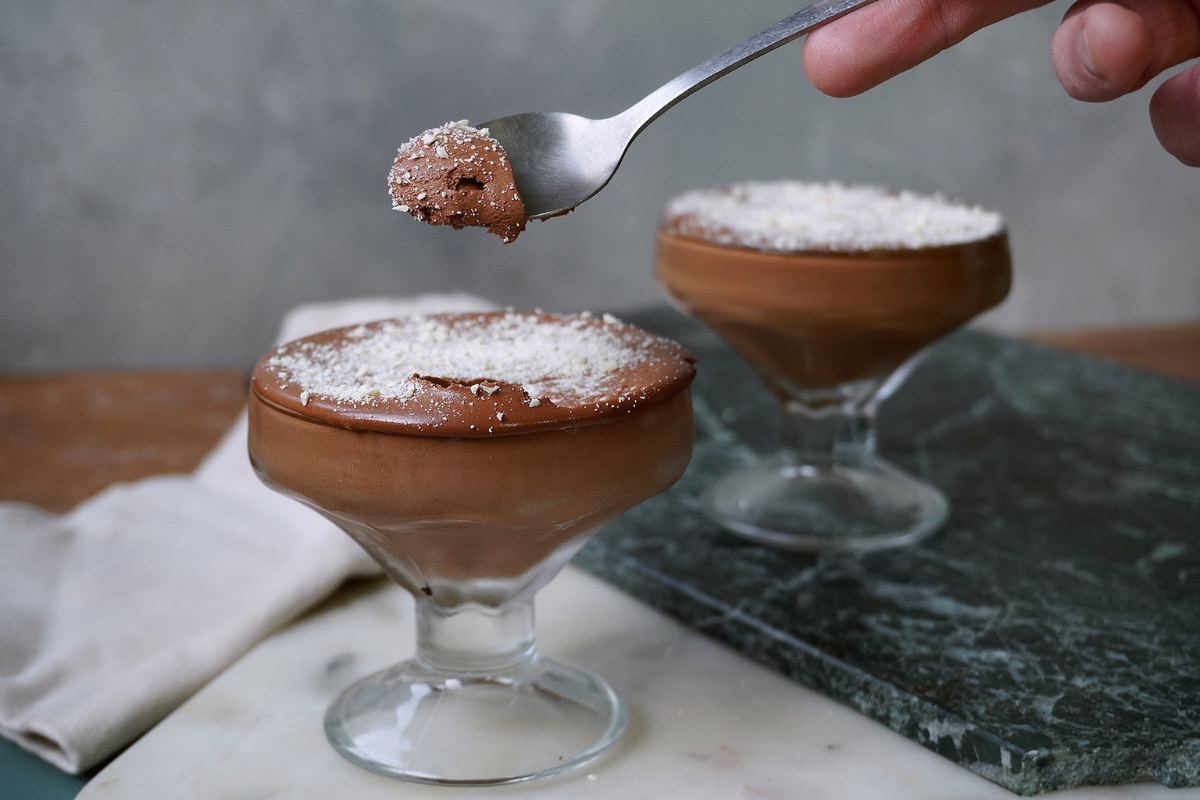 CHOCOLATE PROTEIN MOUSSE
4 servings
You will need:
Water 1/4 cup
Erythritol 3 tablespoons
80% dark chocolate, chopped 150 grams
Greek yogurt (or creamy coconut milk) 1 cup
SYSTEM LS Whey Protein Concentrate vanilla 2 scoops
Instant coffee powder 1 teaspoon
MACROS: (per serving)
Calories: 268 kcal
Carbohydrates: 28 g
Protein: 12 g
Fat: 12 g
Recipe:
Heat the water with the erythritol and stir until it forms a syrup.
Chop the dark chocolate finely and place it in a bowl with the teaspoon of coffee. Add the hot syrup and stir until the chocolate is completely melted.
In another bowl, mix the yogurt (or cream) with the vanilla protein.
Continue beating while adding the chocolate preparation a little at a time, and continue beating vigorously (preferably with an electric hand mixer).
Pour the preparation into glasses or cups and refrigerate until consumed.
Optional: Grate some white chocolate on top before serving.