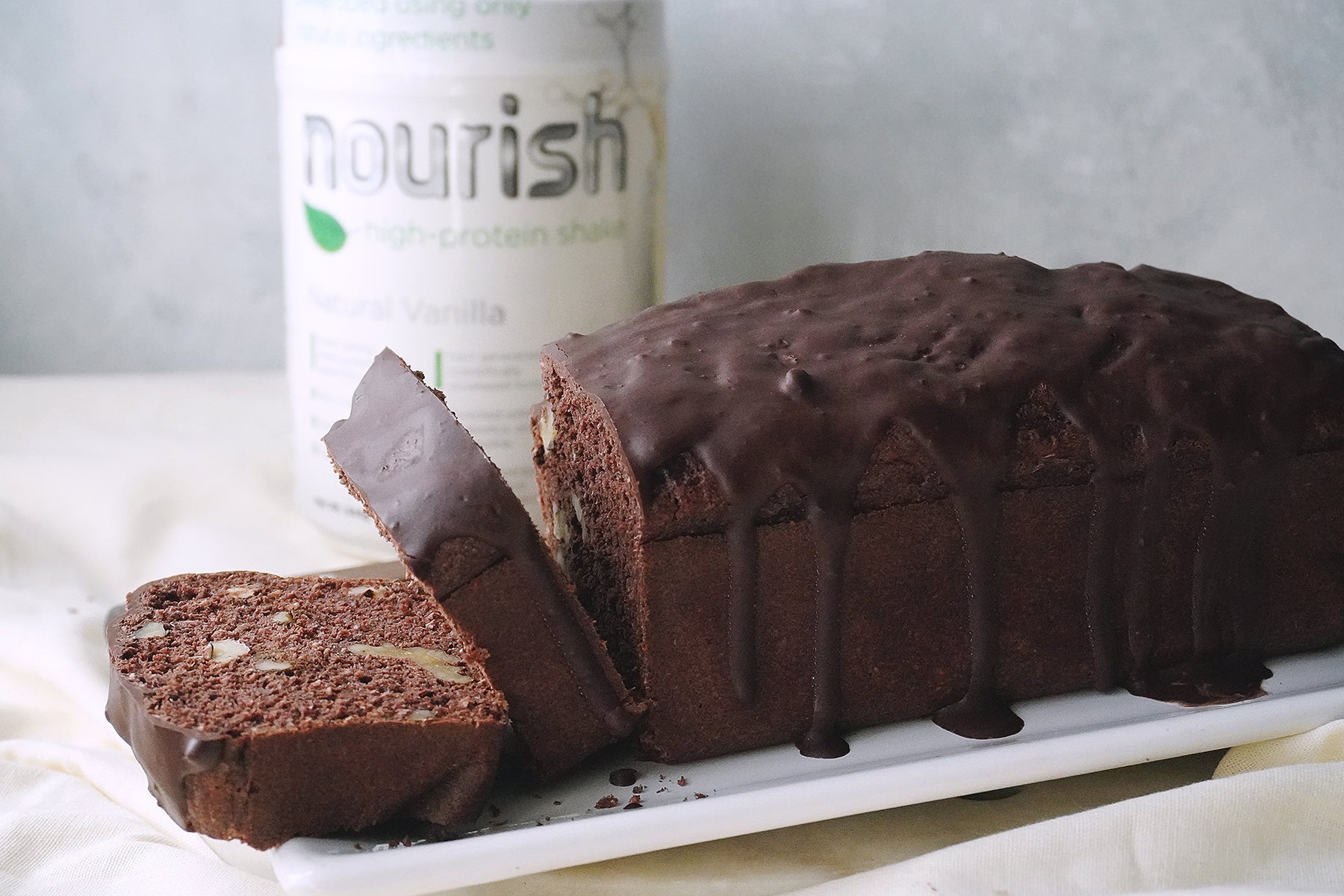 CHOCOLATE PUDDING WITH WALNUTS
9 servings
You will need:
Eggs 3 + whites 3

Sweetener 5 tbsp

Oatmeal 3/4 cup

SYSTEM LS Nourish Shake vanilla 2 scoops

1/2 cup grated coconut

Ripe bananas 2

Almond milk 1 splash

Coconut oil 2 tbsp

Vanilla extract 1 tsp

Bitter cocoa powder 4 tbsp

Baking powder 1 tbsp

Walnuts to taste

Chocolate %70 to melt 1/3 tz
MACROS: (per serving)
Kcal 204

Carbs 17g

Protein 11g

Fats 14g

Recipe:

Mash the bananas in a bowl until they are pureed.

Add: 3 egg yolks (reserve all whites), sweetener, milk, coconut oil, and vanilla. Integrate everything very well.

Incorporate oatmeal, vanilla protein, coconut, cocoa powder and baking powder. Integrate again very well.

Finally, beat the 6 egg whites to snow and integrate them into the preparation, in 3 parts and with enveloping movements.

Add the walnuts (to taste), mix a little and pour the preparation into a greased pudding mold and cook in the oven at 180 degrees for about 25 or 30 minutes.

Melt the 70% chocolate and cover the pudding with it. Take to the fridge until consumed! To enjoy!