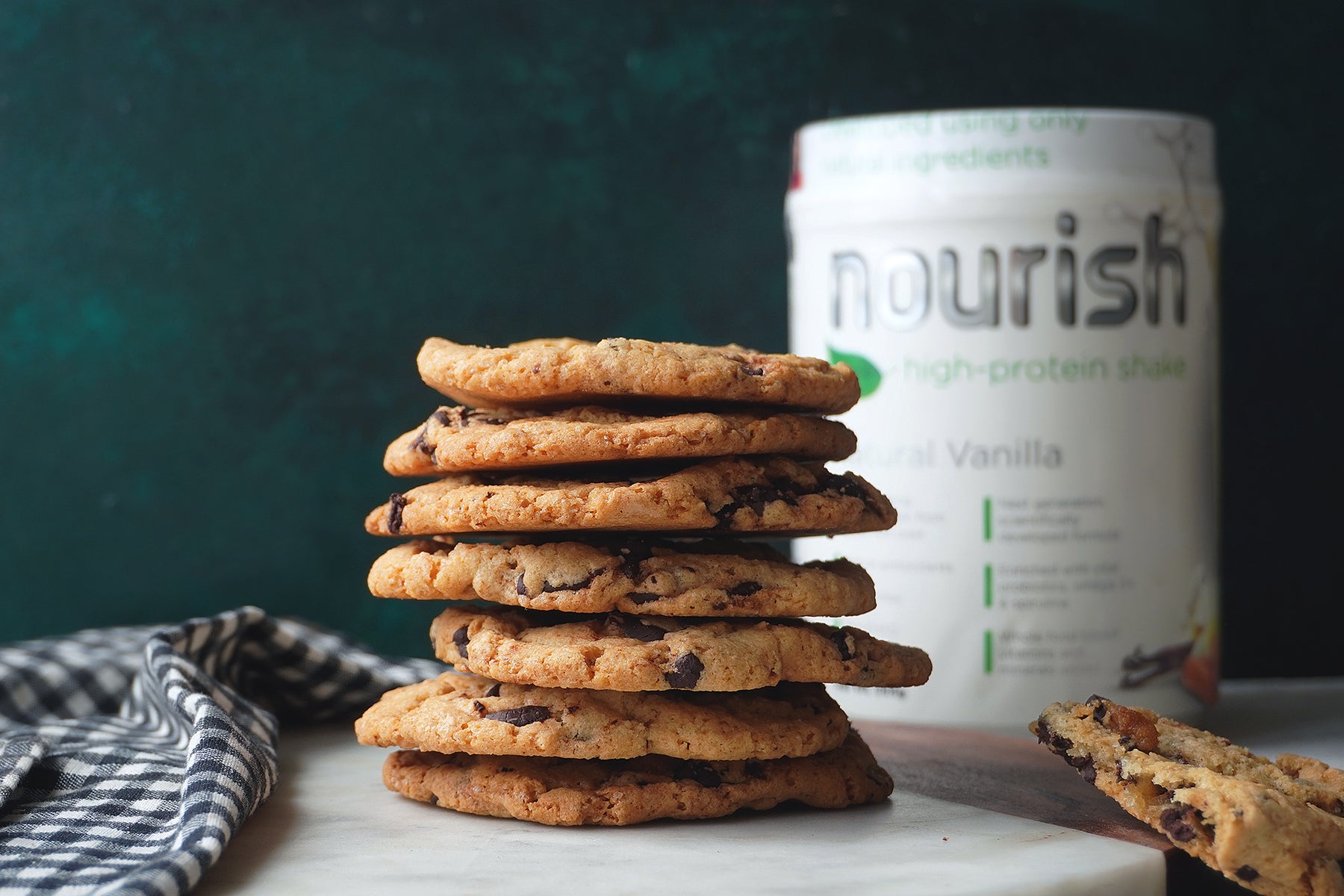 CLASSIC COOKIES WITH CHOCOLATE CHIPS
You will need:

Coconut oil 75gr

Erythritol 200 gr (or mascabo sugar)

Egg 1

Almond flour 100 gr

SYSTEM LS Nourish Shake vanilla 1 scoop
1 pinch of salt

Chocolate chips 1/2tz

Vanilla extract 1 tsp

Recipe:

Put the coconut oil, erythritol in a bowl and mix.

Add 1 egg and integrate very well.

Then add the protein, pinch of salt, almonds and mix very well. If you need to add a little more flour.

Lastly, add the chocolate chips and vanilla extract. Integrate a little with a spatula.

Take a ball of the dough and put them in a baking dish lined with parchment paper. Bake in a preheated oven at 180 degrees for about 15 minutes. To enjoy!