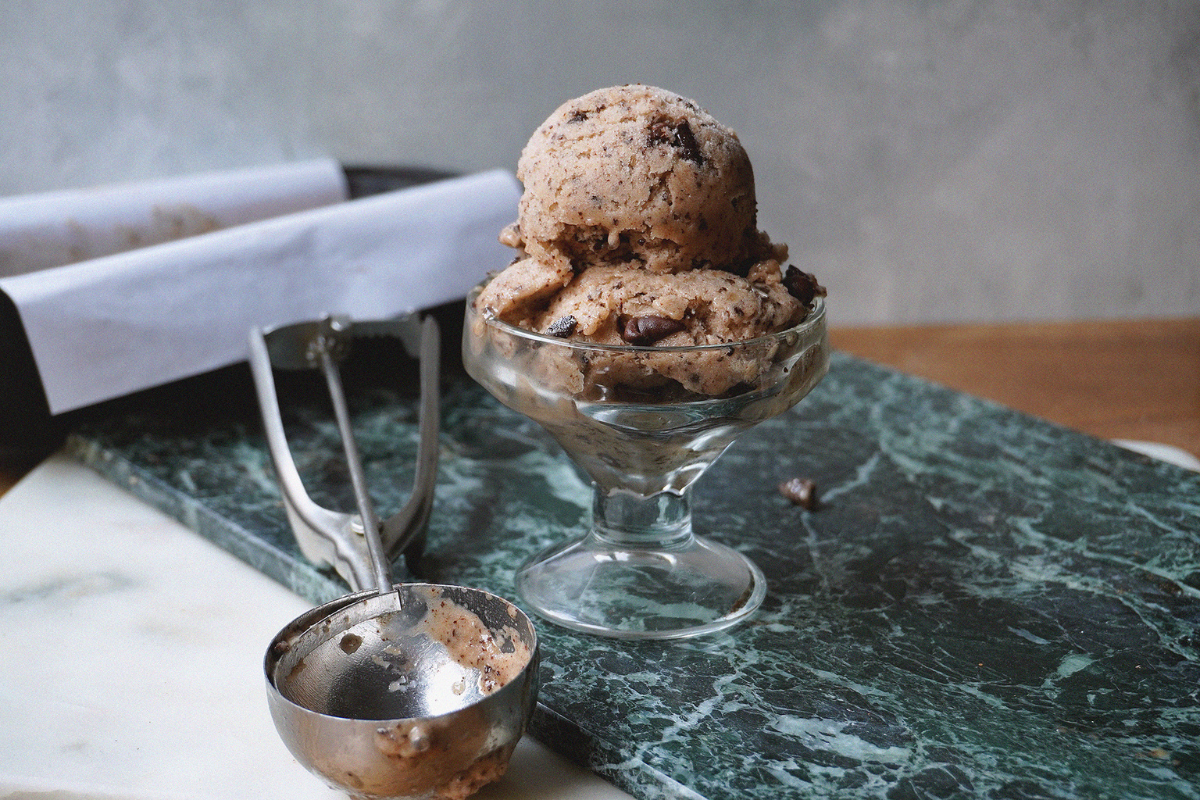 FIT ICE CREAM
5 servings
You will need:
3 frozen bananas
1 bar of 80% dark chocolate
1 teaspoon of coconut oil
1 teaspoon of vanilla extract
A dash of almond milk
2 scoops of SYSTEMLS Whey Protein Concentrate (vanilla flavor)
MACROS: (per serving)
Calories: 125
Carbohydrates: 20g
Protein: 6g
Fat: 3g
Recipe:
Peel the bananas, cut them into pieces, and store them in a container. Place the container in the freezer until the bananas are completely frozen.
In a food processor, add the frozen bananas, vanilla extract, a splash of almond milk, and the vanilla protein.
Melt the dark chocolate with the teaspoon of coconut oil, and pour it over the bananas in the food processor.
Process the mixture until the chocolate is blended and everything has a creamy consistency.
Pour the ice cream mixture into a mold and freeze for approximately 2 hours.
Serve and enjoy your delicious Fit Ice Cream!