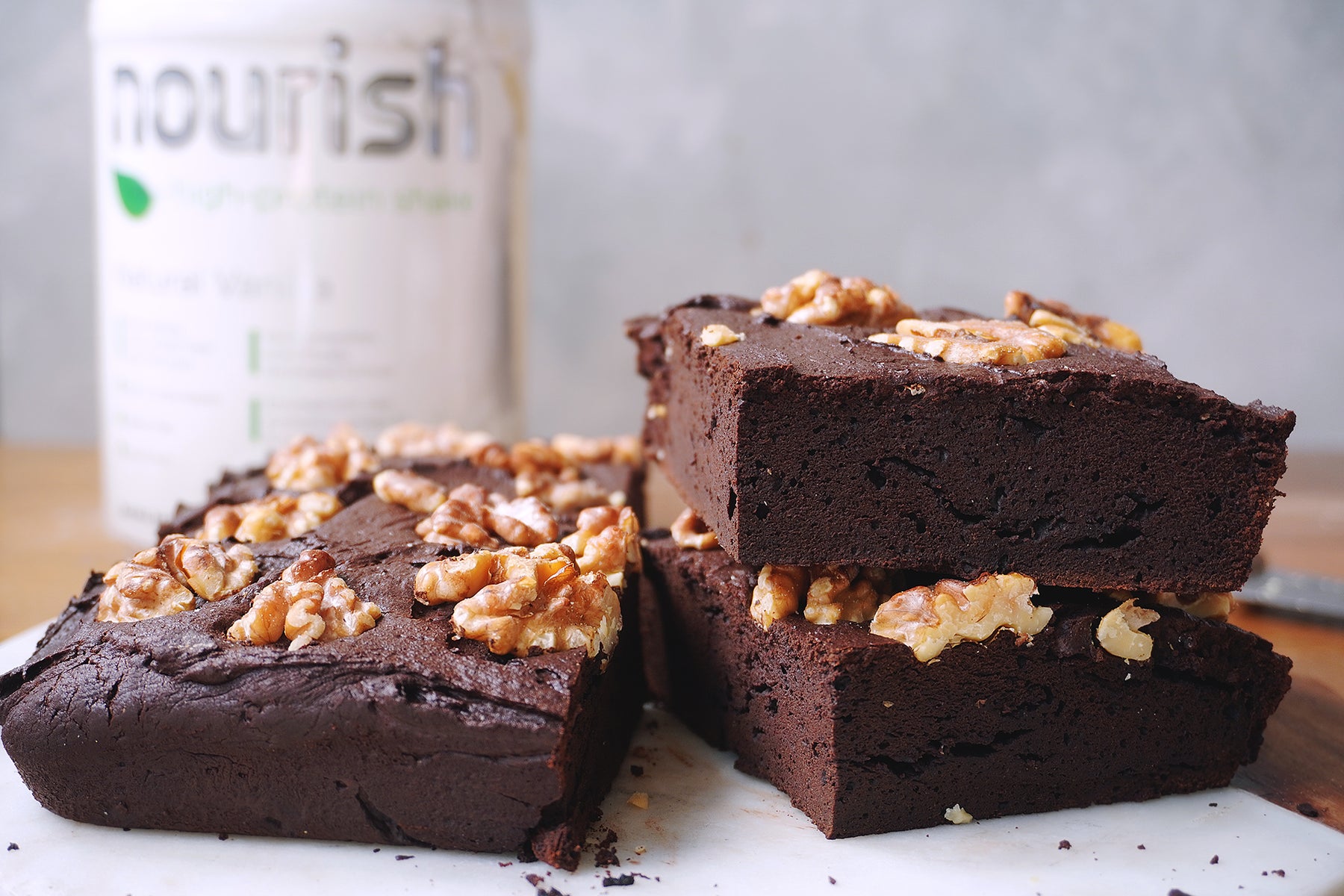 FLUFFY BROWNIE
8 servings

You will need:

Eggs 4

Erythritol 1 tz (or mascabo sugar)

Coconut oil 160 gr

Bitter cocoa powder 2 tz

Oatmeal 1 tsp

SYSTEM LS Nourish Shake vanilla flavor 2 scoops

Walnuts to taste


MACROS: (per serving)
Kcal 483

Carbs 36g

Protein 16g

Fats 30g


Recipe:

Beat the eggs in a bowl with erythritol (or mascabo sugar) until integrated.

Add the melted coconut oil to the preparation, while we continue beating.

Add the bitter cocoa powder and continue beating until integrated.

Finally, add the oats, the vanilla protein and reintegrate completely.

Grease and flour (with bitter cocoa powder) a square baking dish. Pour the brownie preparation and smooth with a spatula.

On top, fill with walnuts and bake in a preheated oven at 180 degrees for about 35 minutes. Cut into square portions and enjoy!