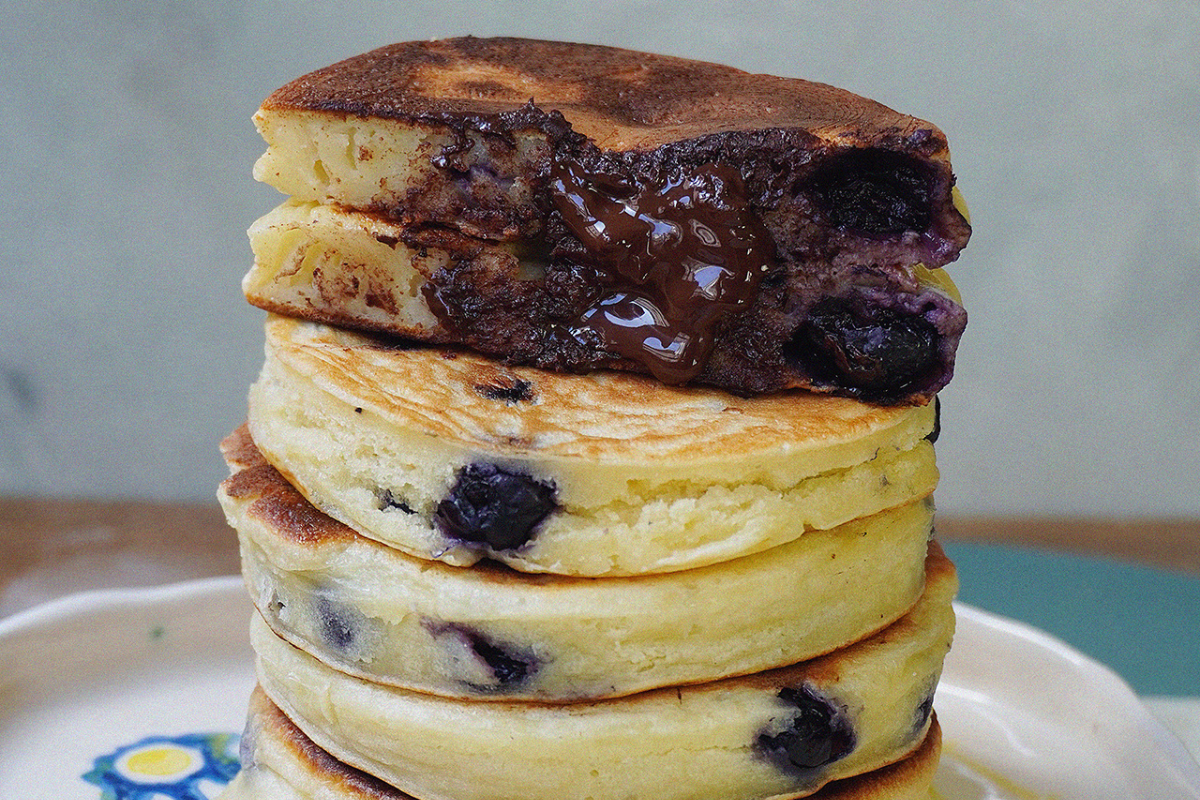 GLUTEN-FREE STUFFED PANCAKES
5 servings

Ingredients:
4 Egg Whites
200g Greek Yogurt (or plain)
1/3 cup Skimmed Milk
4 tbsp Stevia (or to taste)
1 cup Almond Flour
1/2 cup Rice Flour
2 scoops of SYSTEMLS Whey Protein Concentrate 
1 tbsp Baking Powder
A pinch of Salt
For the Filling:
1 handful of Blueberries (optional)
Approximately 1/2 bar of 80% Chocolate per pancake
Macros (per serving):
Kcal 246

Carbohydrates 16g

Proteins 17g

Fats 12g
Recipe:
In a bowl, whisk together the egg whites, yogurt, milk, and stevia until the mixture is smooth and there are no lumps.

Sift in the almond flour, rice flour, vanilla protein powder, and baking powder. Mix again until all the ingredients are well combined.

Gently fold in the blueberries using a spatula.

Heat a skillet over medium-low heat and grease it lightly.

If desired, use a mold to make perfectly round pancakes. Place the mold on the skillet and spoon a portion of the mixture into it. Top it with half a bar of chocolate and cover it with a little more pancake mixture.

Cook for 2-3 minutes over medium-low heat, or until the edges start to set, then carefully remove the mold and flip the pancake with a spatula. Cook for an additional 1 minute on the other side or until golden brown.

Repeat this process with the remaining pancake mixture.

Serve the pancakes and enjoy!