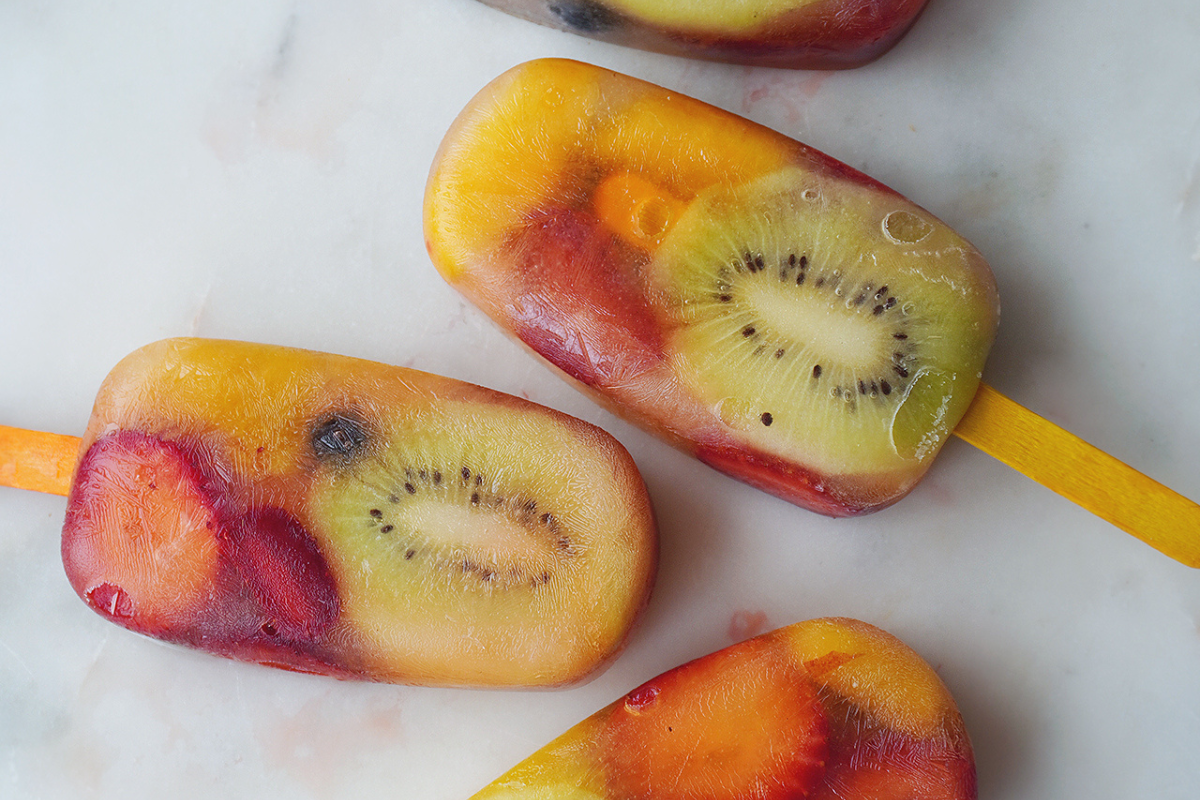 ICE CREAM WITH FRUIT
4 servingsYou will need:
MACROS: (per serving)
Kcal 59

Carbs 8 g

Protein 1 g

Fat 6 g
Recipe:
1. Dissolve the vanilla protein with 300 ml of water (or almond milk) and stir well so that there are no lumps.
2. Cut the fruits into thin slices.
3. Arrange the fruits in ice cream molds and then fill the spaces with the protein liquid.
4. Place in the freezer for at least 2 hours, unmold and enjoy!