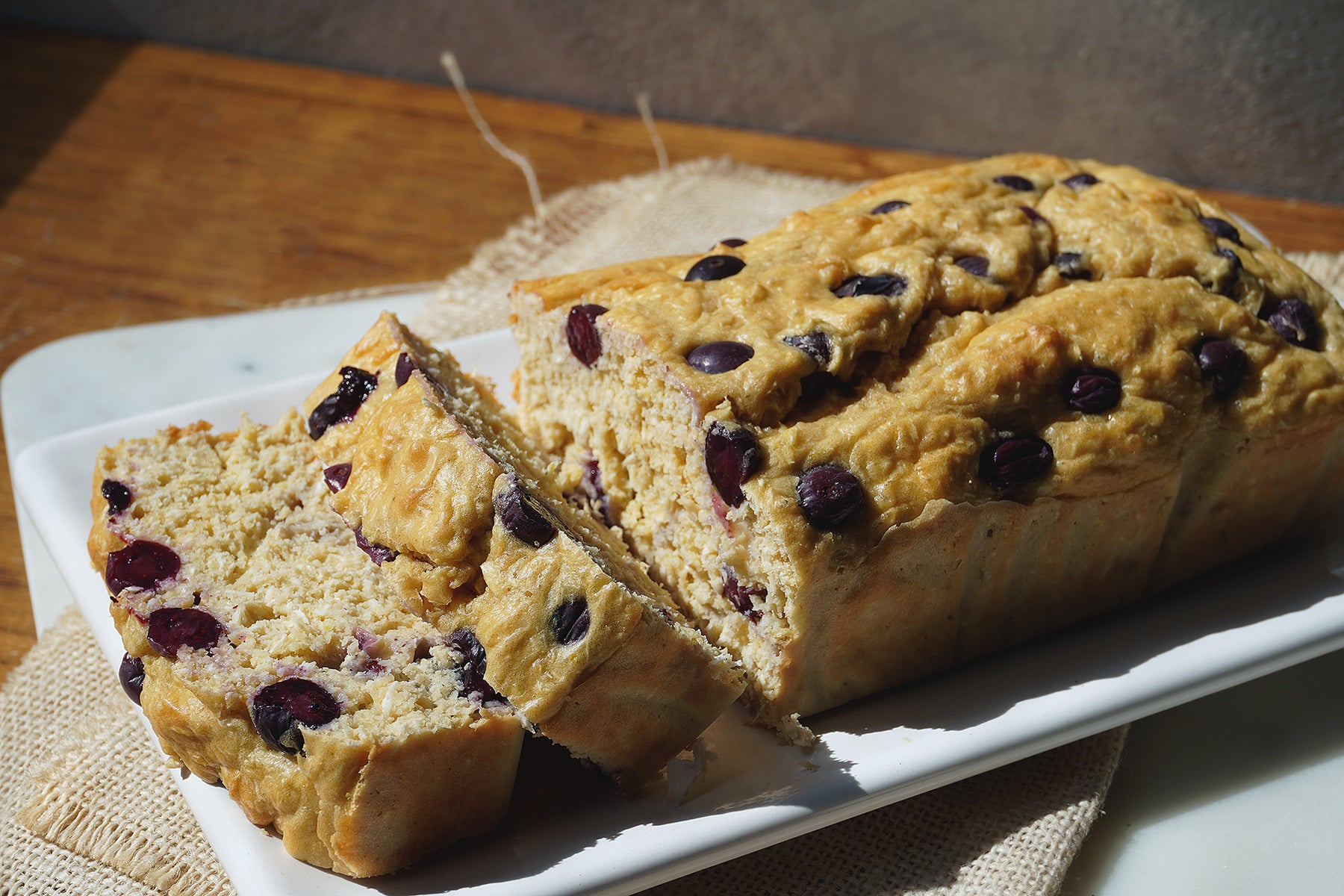 LEMON AND BLUEBERRY PUDDING
You will need:
Eggs 3

Almond milk 1/4 tz

Sweetener 4 tablespoons

Oat flour 3/4 tz

SYSTEM LS Whey Protein Concentrate vanilla 2 scoops

Shredded coconut 1/3 tz

Vanilla extract 1 teaspoon

Baking powder 1 tbsp

Lemon zest 1/2 tsp

Frozen blueberries 1/2 tz approx
Recipe:

1. Put the eggs in a bowl and set aside.
2. Mix the egg yolks in a bowl with the almond milk, sweetener and vanilla extract. Then add the oat flour, vanilla protein, grated coconut, lemon zest and baking powder. Integrate everything again.
3. Beat the eggs that we had reserved to stiff peaks and add to the previous preparation in three parts and with the help of a spatula with wrapping movements.
4. Finally add half of the blueberries, mix a little with a spatula and pour the preparation in a pudding mold previously greased or lined with greaseproof paper.
5. Bake in a preheated oven at 200 degrees for about 35 minutes. Let cool and enjoy!