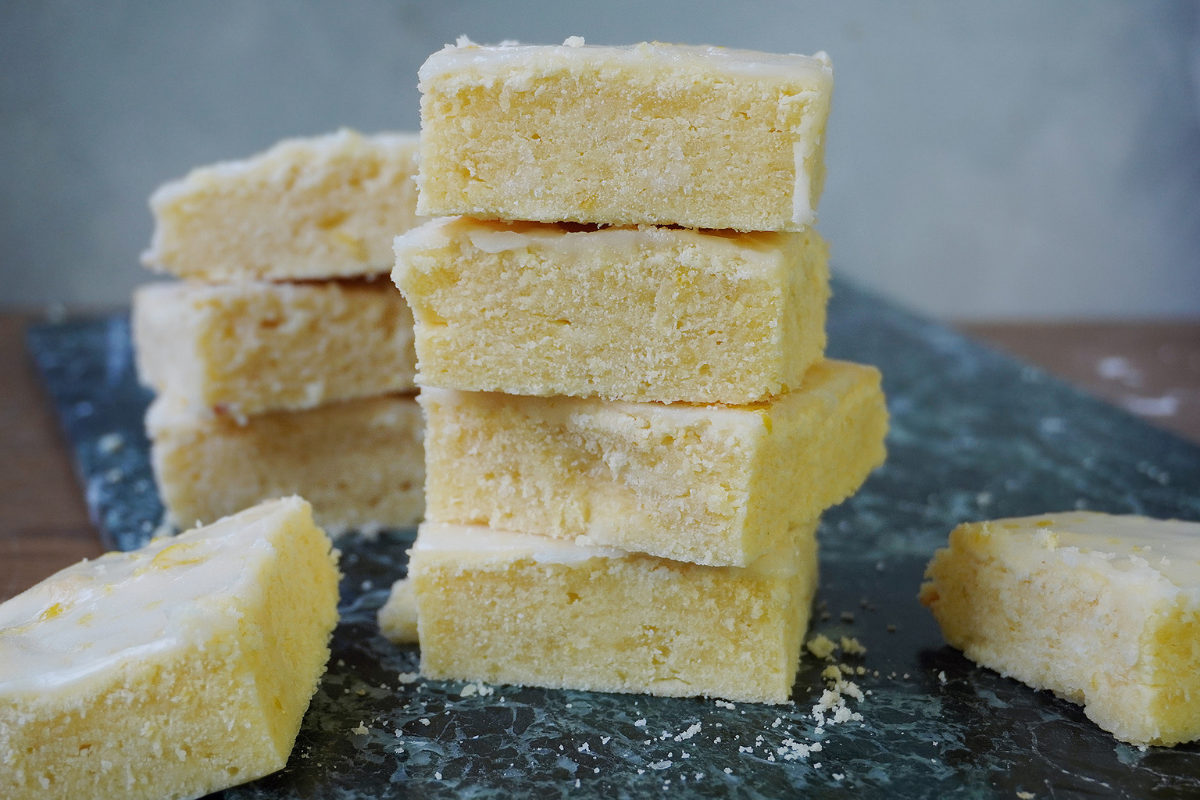 LEMON SQUARES
9 servings
Ingredients:
170g Erythritol (or brown sugar)
2 tbsp Lemon zest
150g Olive oil
4 Egg whites
1 Lemon (for juice)
1 cup Almond flour
2 scoops SYSTEMLS Whey Protein Concentrate vanilla
1 pinch Salt
1 tbsp Baking powder
For the fit glaze:
1 splash Lemon juice
1 tbsp Lemon zest
1/3 cup Erythritol
1/4 cup Natural yogurt
Macros (per serving):
Calories: 195
Carbs: 21g
Proteins: 18g
Fats: 8g
Recipe:
Beat erythritol with lemon zest and olive oil using a hand mixer.

Stop beating, add egg whites and lemon juice. Continue beating until well combined.

Add almond flour, vanilla protein, a pinch of salt, and baking powder, and mix everything thoroughly with a spatula.

Line a square baking dish with parchment paper and pour the mixture into it. Use a spatula or the back of a spoon to spread the mixture evenly. Bake in a preheated oven at 180 degrees Celsius (350 degrees Fahrenheit) for 25 minutes. Then, let it cool.

For the glaze, mix the ingredients in a small bowl, pour it over the cooled lemon squares, and spread it evenly. Refrigerate for 10 minutes, then cut into portions and enjoy!