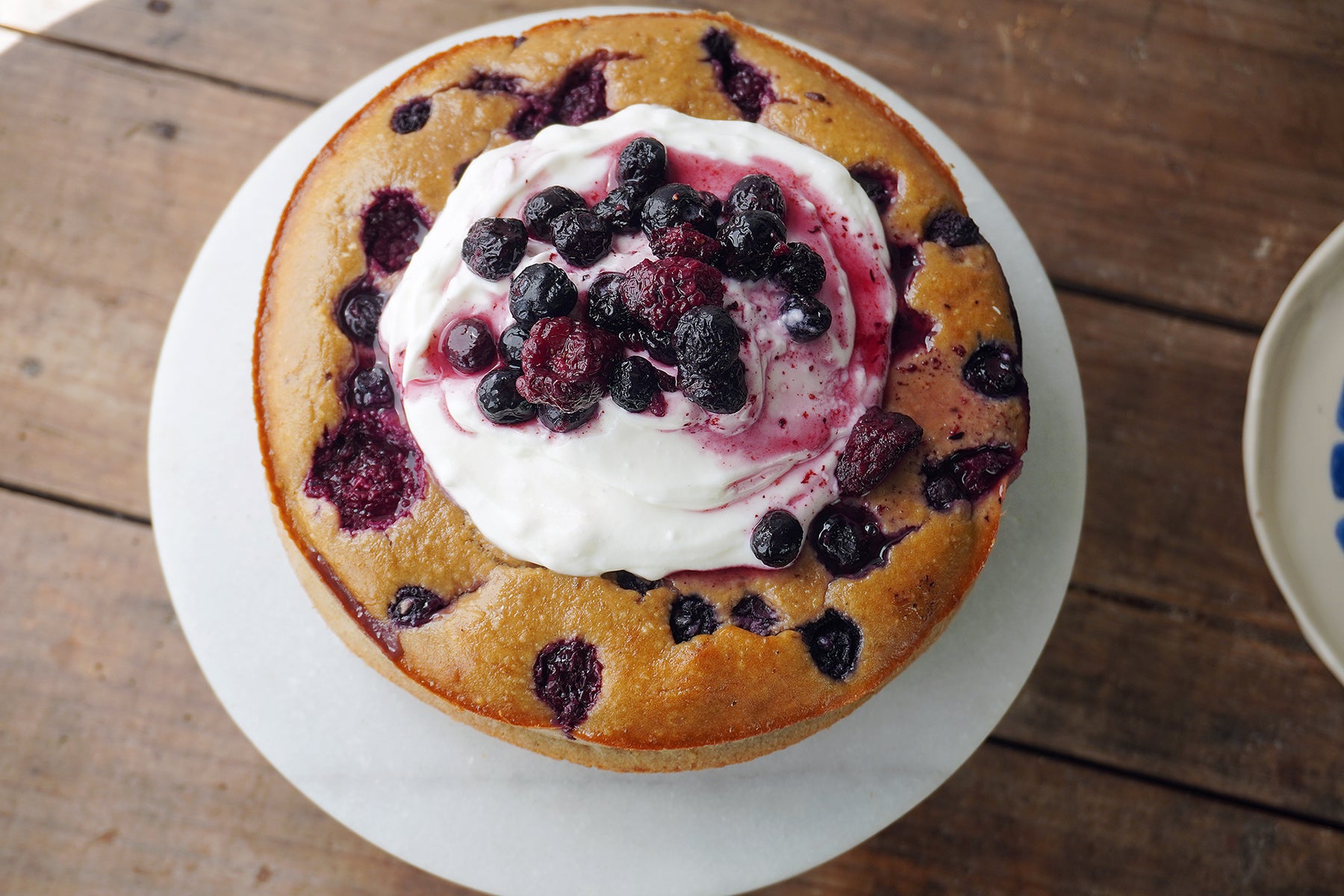 MOIST BERRY CAKE
10 servings 

Ingredients:
3 Bananas
8 Egg Whites
2 tbsp Almond Butter
6 tbsp Stevia (or to taste)
1 tsp Vanilla Extract
1 cup Almond Flour
4 scoops of SYSTEMLS Whey Protein Concentrate
1 tbsp Baking Powder
Topping:
1/3 cup Greek Yogurt
1 handful Mixed Berries (for garnish
Macros (per serving):
Calories: 129
Carbohydrates: 10g
Protein: 7g
Fat: 7g
Recipe:
In a food processor, blend together the bananas, egg whites, stevia, almond butter, and vanilla extract until a smooth mixture forms.

Transfer the blended mixture to a bowl and add the almond flour, vanilla whey protein powder, and baking powder. Mix everything thoroughly using a spatula or a mixer until well combined.

Pour the cake mixture into a greased 20 or 22 cm round cake pan (or use a silicone mold if preferred).

Sprinkle mixed berries evenly on top of the cake mixture.

Preheat the oven to 180 degrees Celsius (350 degrees Fahrenheit).

Bake the cake in the preheated oven for 35-40 minutes or until it's golden brown and a toothpick inserted into the center comes out clean.

Once done, remove the cake from the oven, and in the center, place Greek yogurt and additional berries as desired.

Cut the cake into slices, serve, and enjoy!