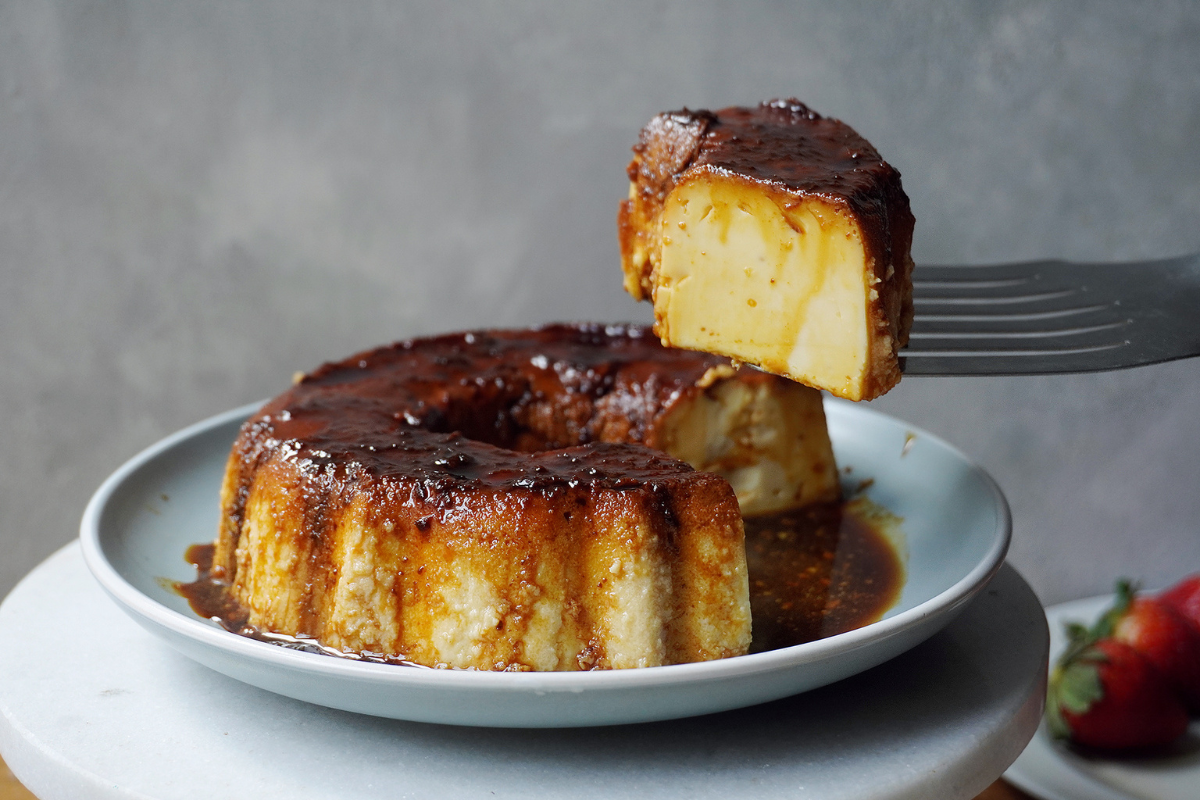 NAPOLITAN KETO FLAN
8 servings
You will need: 
For the caramel:
1/2 cup Sugar-Free Maple Syrup
For the flan:
10 Egg Whites (or 5 Whole Eggs)
1 tablespoon Vanilla Extract
1 cup Light Cream Cheese (or Cottage Cheese)
1/2 cup Light Cream
1/2 cup Skim Milk
4 scoops SYSTEM LS Whey Protein Concentrate vanilla protein
5 tablespoons Stevia
Macros: (per serving)
Calories: 170
Carbohydrates: 10g
Protein: 18g
Fat: 8g
Recipe:
Preheat the oven to 180°C (350°F).
Pour the sugar-free maple syrup into a flan mold, ensuring it coats the walls evenly. Set aside.
In a blender, combine the egg whites (or whole eggs), vanilla extract, light cream cheese, light cream, whey protein powder, skim milk, and stevia. Blend until smooth and well-combined.
Carefully pour the flan mixture into the mold with the maple syrup, ensuring not to disturb the caramel coating. Cover the mold with aluminum foil.
Place the mold inside a larger baking pan and add enough water to the pan to reach about one finger's depth.
Carefully place the pan in the preheated oven and bake in a water bath (bain-marie) for approximately 40 minutes or until the flan is set. The center should be slightly jiggly but not runny.
Once baked, remove the mold from the oven and let it cool slightly. Then, refrigerate the flan for at least 4 hours or until fully chilled and set.
To unmold, run a knife around the edges of the flan to loosen it from the sides. Place a serving plate over the mold and carefully invert the flan onto the plate, allowing the caramel to drizzle over the top.
Serve and enjoy your delicious Napolitan Keto Flan!