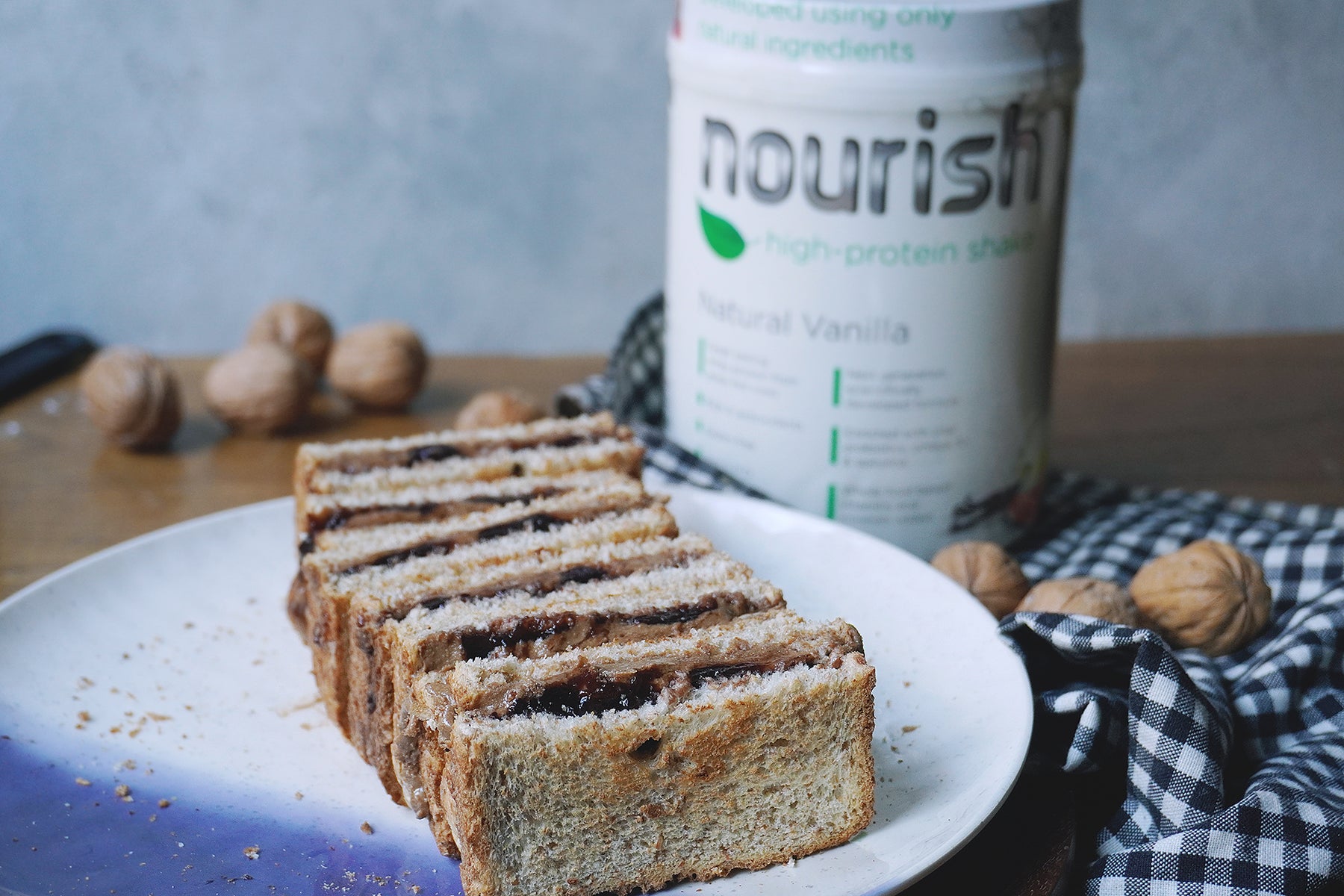 PEANUT BUTTER PROTEIN SANDWICH
6 servingsYou will need:
Lactal integral bread 6 slices

Peanut butter 3 tbsp

SYSTEM LS Nourish Shake vanilla flavor 1 scoop

Sugar-free blueberry jam 3 tbsp
MACROS: (per serving)
Kcal 111

Carbs 15g

Protein 6g

Fats 3g
Recipe:
Toast the 6 slices of whole wheat lactal bread.

Mix the peanut butter with the vanilla protein.

Spread 3 pieces of toast with the protein butter mixture.

Put a tablespoon of blueberry jam on the 3 toasts and close the sandwich with another toast. Cut sandwiches in half to make 6 servings. If you want you can cut the edges. To enjoy!