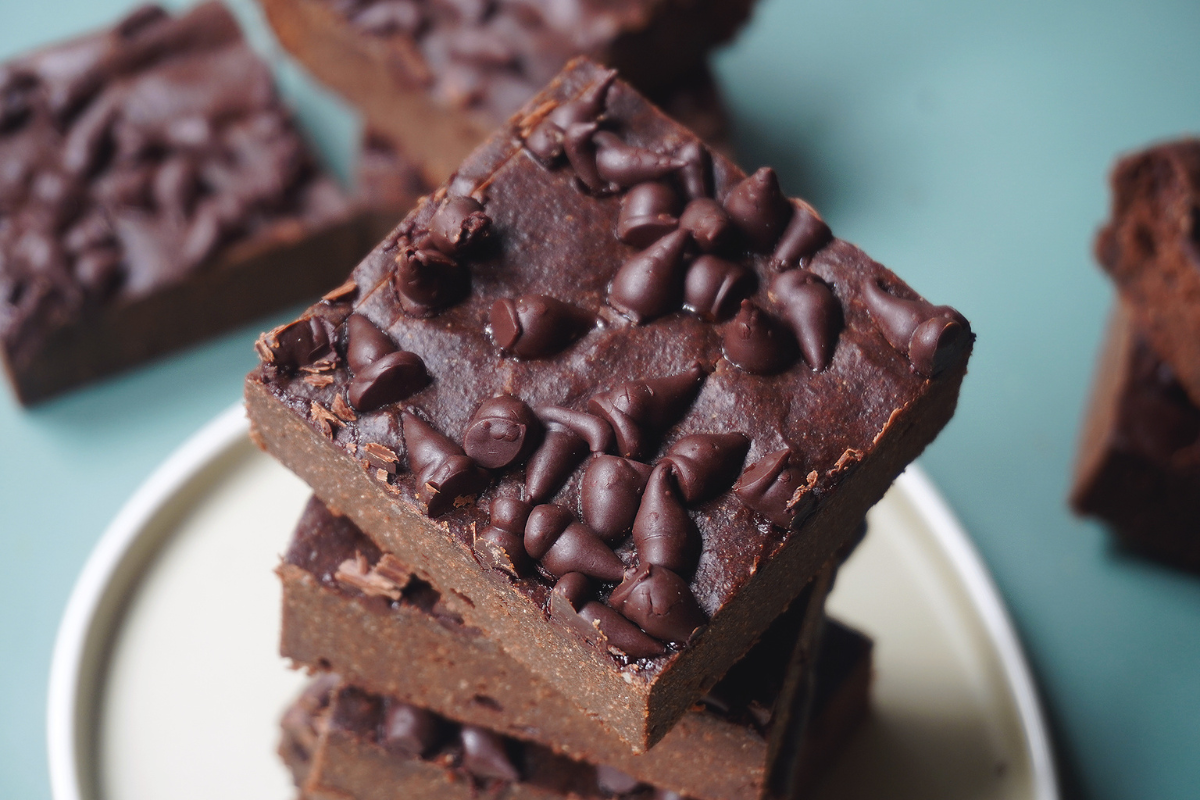 PROTEIN BROWNIE WITH CHIPS
9 servings
You will need:
Eggs: 3
Olive oil: 1/3 cup
Liquid stevia: 5 tbsp
Vanilla extract: 1 teaspoon
Greek yogurt (or natural yogurt): 1/3 cup
Organic whole wheat flour: 3/4 cup
SYSTEM LS Whey Protein Concentrate vanilla 2 scoops
Unsweetened cocoa powder: 1/2 cup
Skimmed milk: a dash
Bitter chocolate chips: to taste
MACROS: (per serving)
Calories: 179
Carbohydrates: 14g
Protein: 8g
Fat: 10g
Recipe:
In a bowl, beat the eggs lightly.
Add the olive oil, liquid stevia, vanilla extract, yogurt, and a splash of milk. Mix until well combined.
Gradually add the sifted whole wheat flour, whey protein, and unsweetened cocoa powder. Mix everything thoroughly until a smooth batter forms.
Preheat your oven to 180 degrees Celsius (350 degrees Fahrenheit).
Line a square baking pan with greaseproof paper and pour the brownie batter into it. Spread it evenly.
Sprinkle bitter chocolate chips on top of the batter.
Bake in the preheated oven for 25 to 30 minutes or until a toothpick inserted in the center comes out with a few moist crumbs (not wet batter).
Allow the brownies to cool in the pan, then cut them into squares.