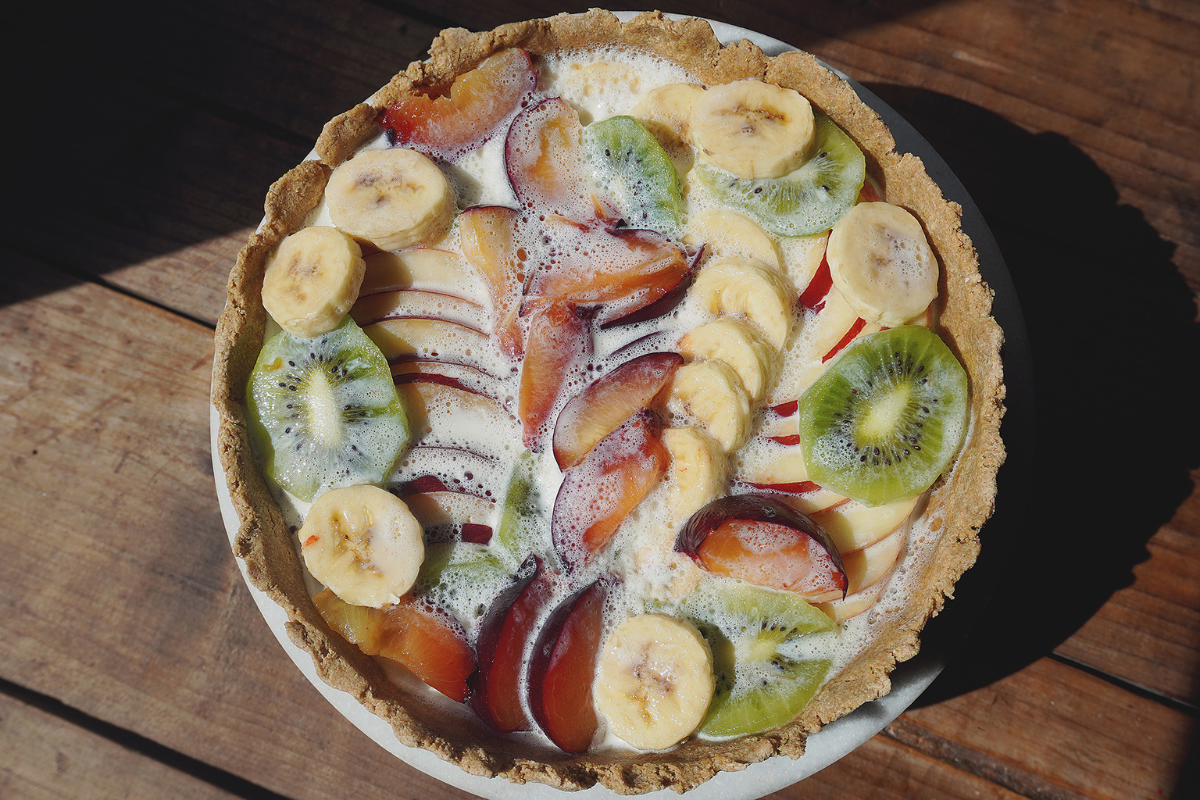 PROTEIN FRUIT TART
8 servings

You will need:

For the dough:
- Oat flour 3/4 tz
- SYSTEM LS Whey Protein Concentrate vanilla 2 scoops
- Egg 1
- Liquid stevia 2 tablespoons
- Coconut oil 3 tablespoons
- Water 4 scoops

Filling:
- Banana 1
- Peach 1
- Plums 2
- Kiwi 1
- Light cream cheese 2 scoops
- SYSTEM LS shake vanilla 2 scoops
- Almond milk 1/4 cup
- Unflavored gelatin 1 scoop



Recipe:

1. Mix the oat flour and protein in a bowl. Make a well in the center and put the other ingredients of the dough (the melted coconut oil). Integrate everything and form a dough.
2. Cover a cake pan with the dough and bake in a preheated oven at 180 degrees for about 12 minutes. Allow to cool.
3. Cut all the fruits in slices and cover the whole tart with them, forming several layers of different fruits.
4. In a bowl mix the cream cheese with the vanilla protein.
5. Heat the almond milk in the microwave and dissolve the tablespoon of unflavored gelatin in it. Pour this into the bowl of cream cheese and then mix to combine.
6. Pour this mixture all over the fruit tart and place in the refrigerator for about 4 hours. Cut into portions and enjoy!