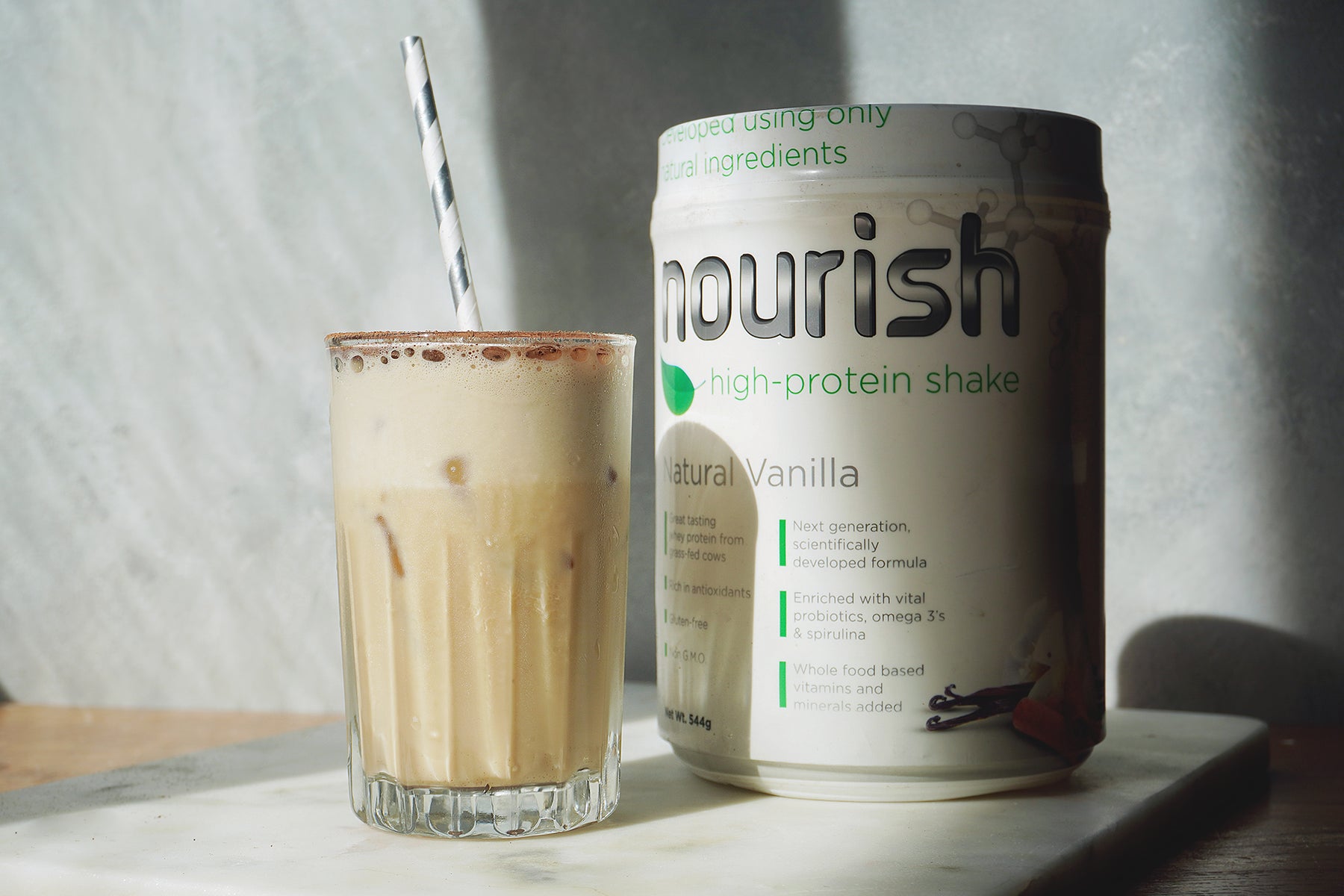 PROTEIN ICED COFFEE
2 servingsYou will need:
- Espresso coffee 1 shot
- Almond milk 3/4 cup
-
SYSTEM LS Whey Protein Concentrate
 vanilla 2 scoops
- Ice 1 tz
- Bitter cocoa powder 1 scoop
Recipe:
1. Prepare an espresso shot.
2. Crush the ice and add to the blender with the almond milk, the vanilla protein and the coffee shot. Blend well for a few minutes.
3. Serve the shake in a glass and top with a shower of cocoa. Enjoy!