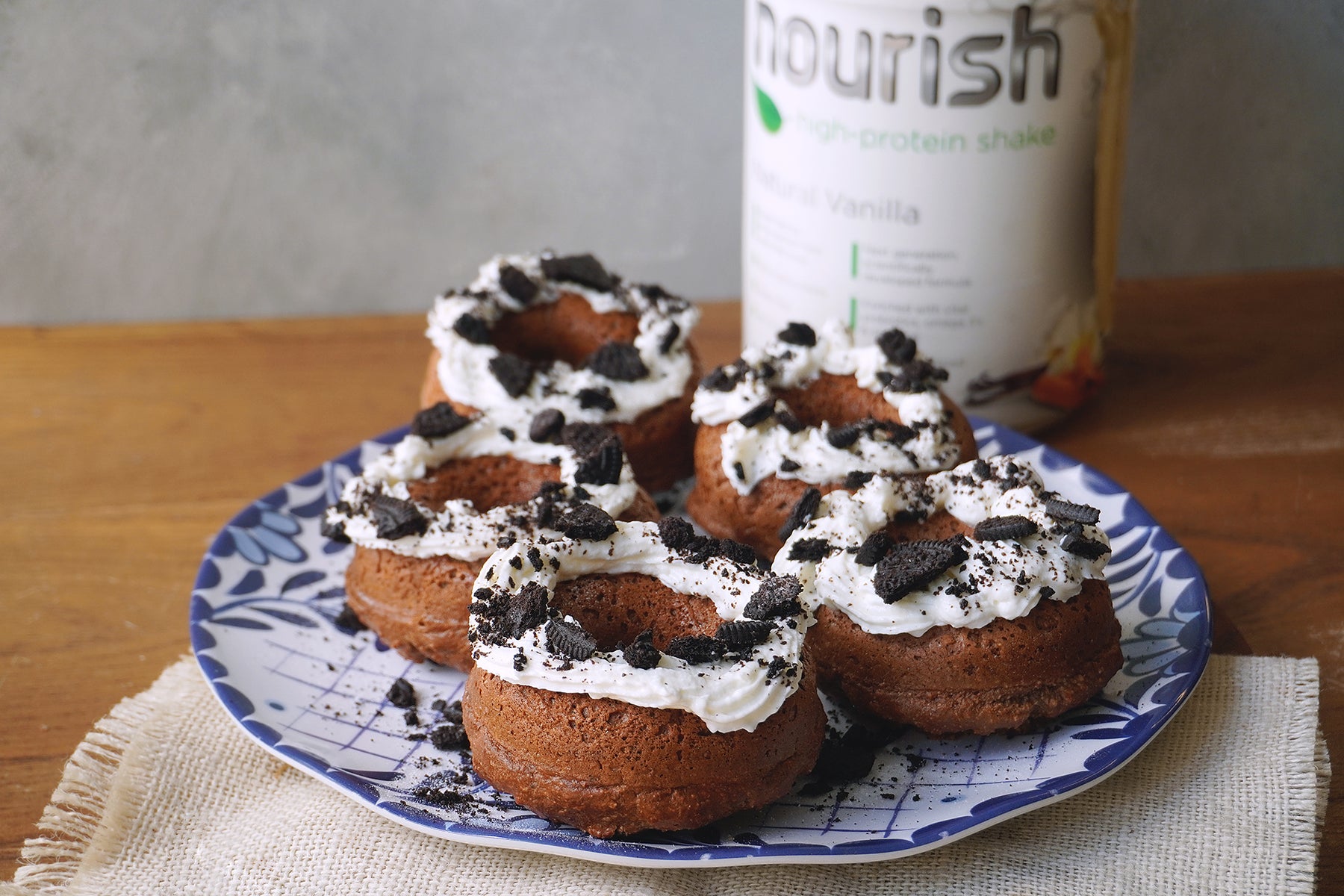 PROTEIN OREO DONUTS
You will need:
Oatmeal 3/4tz

SYSTEM LS Nourish Shake vanilla 1 tablespoon

Bitter cocoa powder 1 tbsp

Baking powder 1 tsp

Salt 1 pizza

Eggs 2

Coconut oil 2 tbsp

Greek yogurt 1/4tz

Liquid sweetener 4 tbsp

Vanilla extract 1 tsp

Almond flour 1 tbsp
Addition:
Greek yogurt 1/4tz

Stevia 1 tbsp

Oreos 3
Recipe:
In a bowl, mix the dry ingredients well: oatmeal, vanilla protein, bitter cocoa powder, baking powder and a pinch of salt. Reserve
In another bowl, beat the eggs until just a little foamy. Add the melted coconut oil, Greek yogurt, sweetener, vanilla and beat until integrated.
Add the dry ones little by little while continuing to beat, until everything is well incorporated.
Lastly, add the tablespoon of oatmeal and mix a bit.
Put the mixture in donut molds (you can also make cupcakes) and take to the preheated oven, 180 degrees for about 20 minutes. Let cool and finish with a Greek yogurt cream mixed with stevia, a little crushed oreos on top and enjoy!