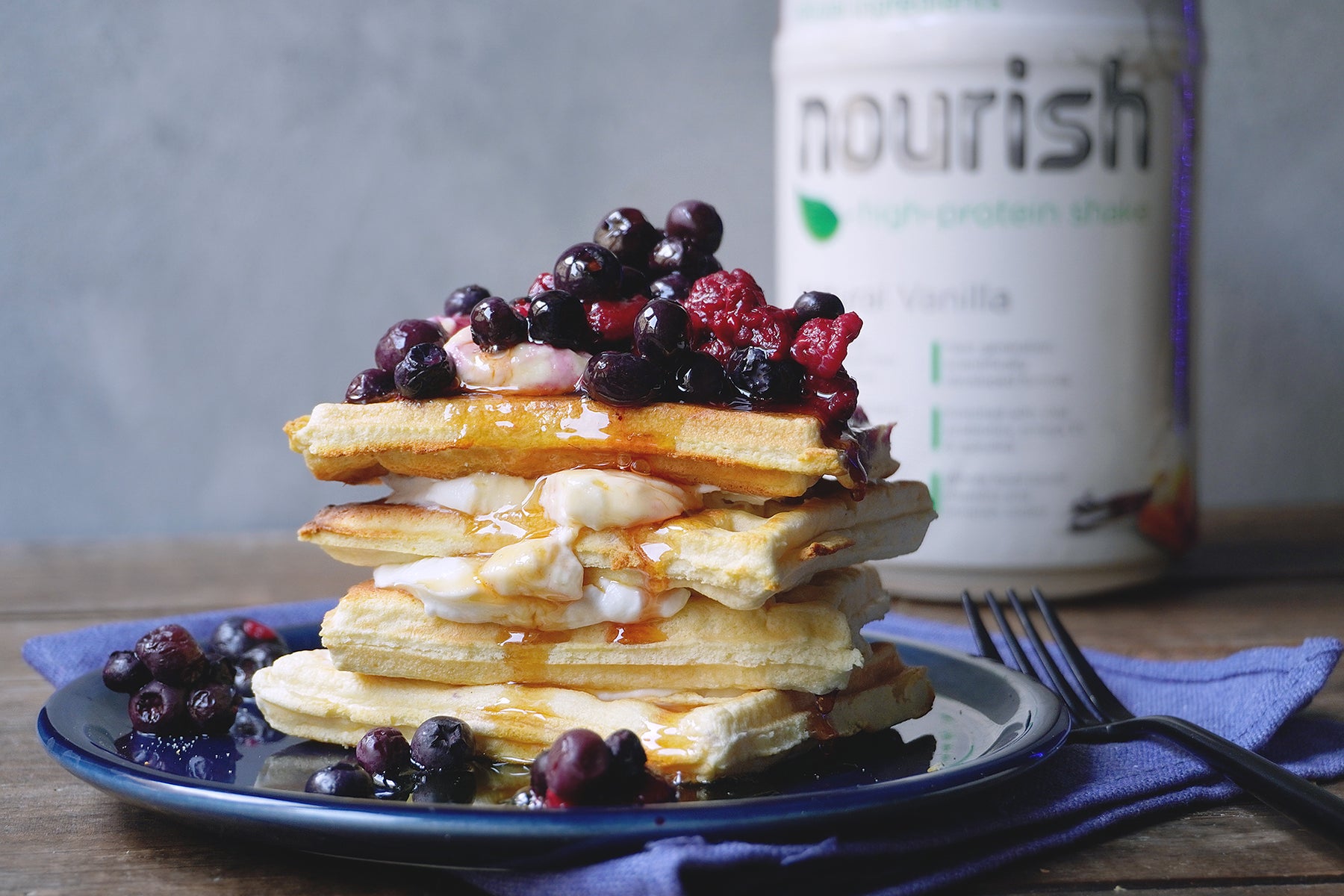 PROTEIN WAFFLE TOWER
2 servingsYou will need:

Addition:
Greek yogurt 3 tbsp

Red fruits 2 tbsp

Maple syrup 1 tbsp


MACROS: (per serving)

Kcal 201

Carbs 20g

Protein 17g

Fats 6g


Recipe:
Vigorously mix the waffle ingredients.

Grease a waffle iron and pour the mixture when it is hot. You can also use a pan and make pancakes if you don't have a waffle maker.

Form the waffle tower and between layer and layer put a little Greek yogurt.

Above all, put the red fruits and a tablespoon of maple syrup. To enjoy!