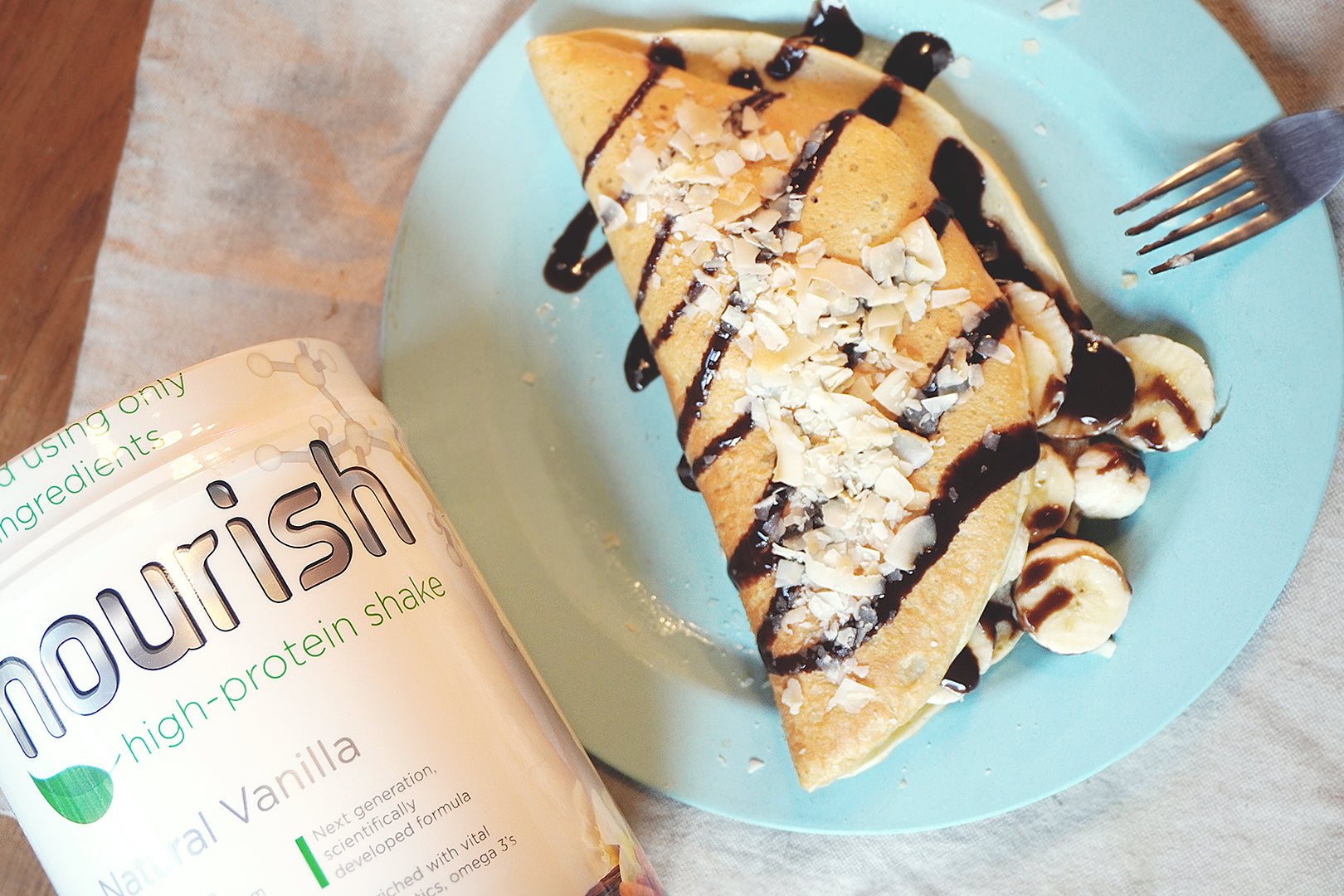 STUFFED PROTEIN PANCAKE
You will need:
Egg whites 4

Almond milk 1 splash

1 tbsp coconut oil

SYSTEM LS Nourish Shake vanilla flavor 1 tablespoon

1 tsp vanilla extract

Sweetener to taste

1 tsp baking powder

Banana 1

Chocolate syrup 0 to taste

Coconut flakes 1 handful
Recipe:
In a bowl, beat the whites well with the milk, the melted coconut oil, sweetener and vanilla.

Add the protein and the baking powder, integrate very well.

In a hot greased pan, pour the mixture and cover the pan so that it also cooks on the top.

We remove with a spatula and fill it with sliced ​​bananas and chocolate syrup. Fold in more chocolate sauce and flake coconut on top. To enjoy!