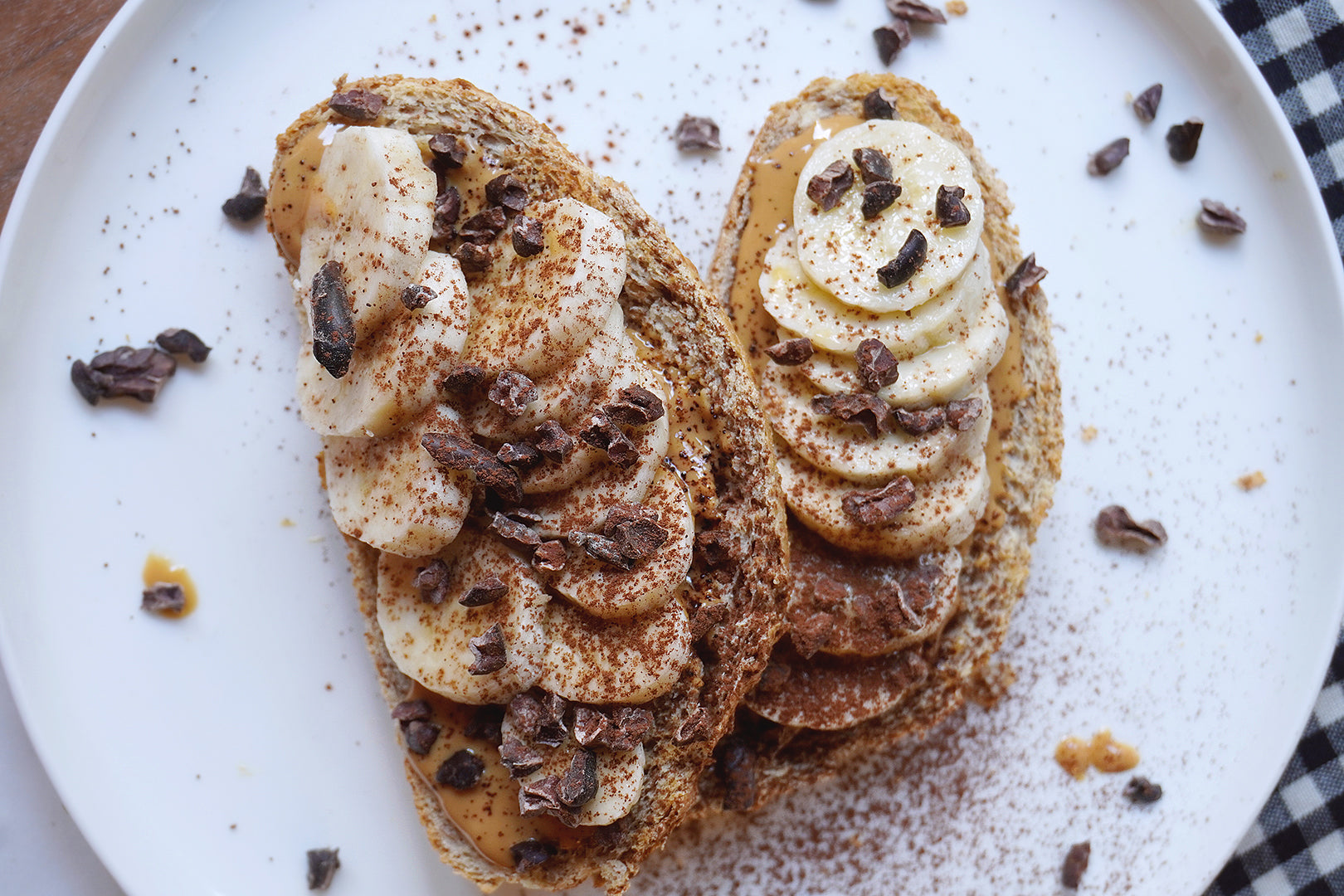 SWEET PROTEIN TOAST
You will need:
2 slices of whole wheat sourdough bread
3 tablespoons of peanut butter
2 tablespoons of vanilla protein shake (SYSTEM LS shake)
1 banana
2 tablespoons of cocoa nibs
1 teaspoon of bitter cocoa powder
Recipe:
Cut two slices of bread and toast them.
In a small bowl, mix the peanut butter with the protein shake.
Spread the mixture on the toast. Slice the banana and place it on top. Finally, add cocoa nibs and sprinkle with bitter cocoa powder. Enjoy!