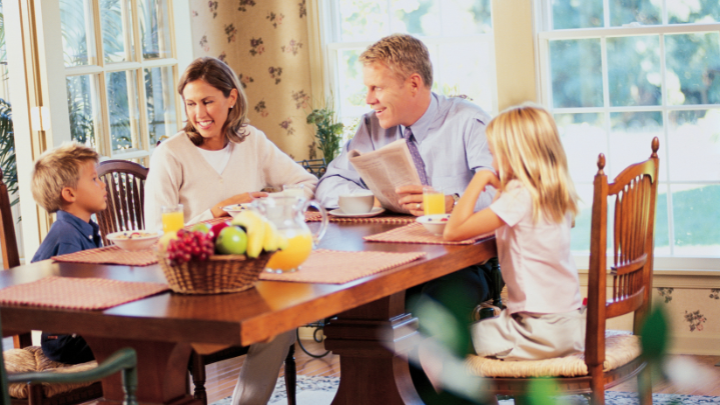 FAMILY TABLE AND NO FOOD EXCESSES
CONSCIOUS NUTRITION

We should consider that habits are inherited. This is the reason why we have to give the example at the time we want to generate healthy eating habits for the whole family.

Talking about planning a family table, most commonly at lunch and dinner, and breakfast or some snack, the person who is in charge of it is really important because it is the first one that will encourage these healthy habits. This is the reason why we should have some guidelines that could contribute to improving nutrition, making it more conscious, nutritionally complete and without excesses.

BASIC GUIDELINES
When we plan what to eat, we should consider the plate will cover all nutrients.

This means that carbohydrates, proteins and vegetables should be present.

Don't forget that vegetables have to be always present because they contain fiber, vitamins and minerals.

On the other hand, we should consider serving food in the kitchen, avoiding bringing the source of food to the table in order to prevent peaking or repeating plates with no need.

Last but not least, we should season and salt after trying out food or when we are cooking. Try to avoid taking salt to the table, to prevent unnecessary addition.

When we think about dessert, try to offer fruit and have it always available and in sight.