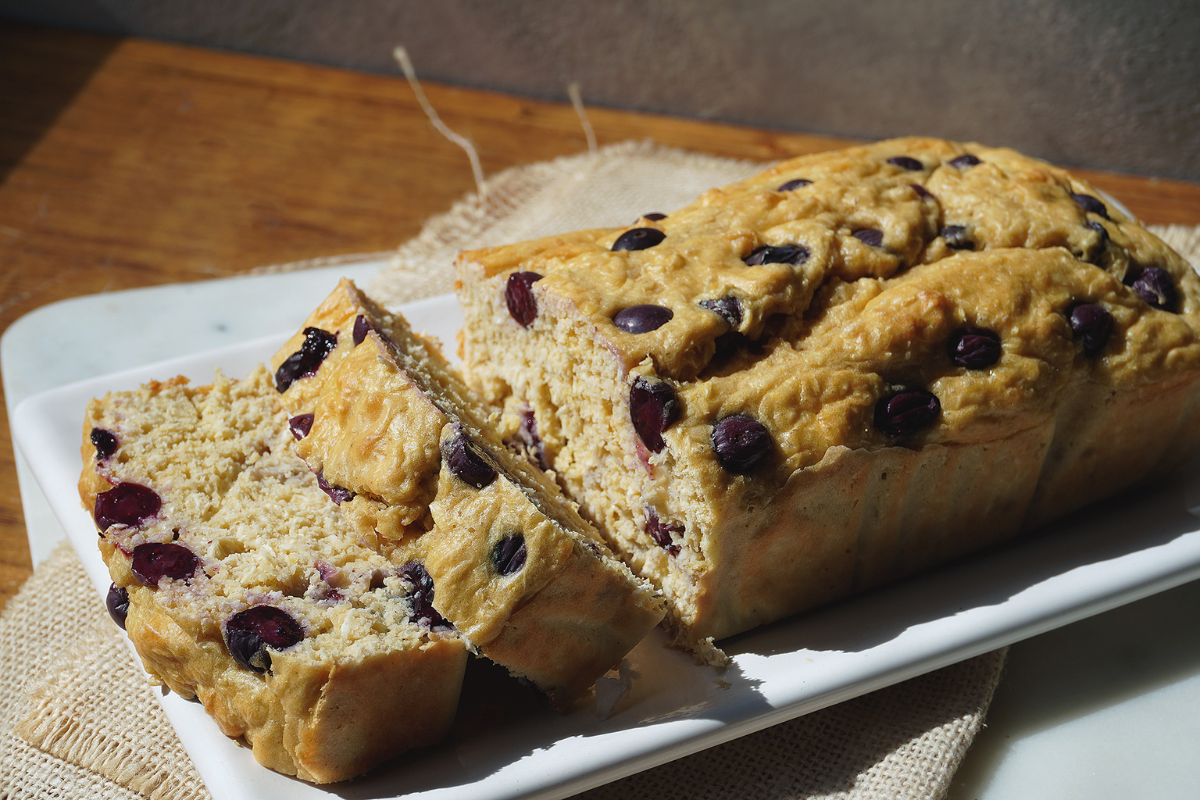 BANANA BREAD WITH CHOCOLATE AND HAZELNUTS
9 servingsYou will need:
- 1 cup oatmeal
- 1⁄4 cup grated coconut
-
SYSTEMLS Whey Protein Concentrate
 vanilla 2 tbsp
- Chocolate %80 in pieces to taste
- Hazelnuts 1 handful
- Bananas 3
- Egg 1
- Olive oil 1⁄4tz
- Vanilla extract 1 splash
- Sweetener 2 tbsp
MACROS: (per serving)
- Kcal 227
- Carbs 22g
- Protein 7g
- Fats 13g
Recipe:
1. Peel the bananas, put them in a bowl and mash them until pureed.
2. Add an egg, olive oil, vanilla extract, sweetener and integrate everything very well.
3. Then add the dry ingredients: oatmeal, grated coconut, vanilla-flavored whey protein and baking powder. Mingle.
4. Chop the chocolate, add to the preparation and mix a little.
5. Pour the mixture into a pudding mold lined with parchment paper, put hazelnuts on top and bake in a preheated oven at 180 degrees for about 35 minutes. Cut into portions and enjoy!