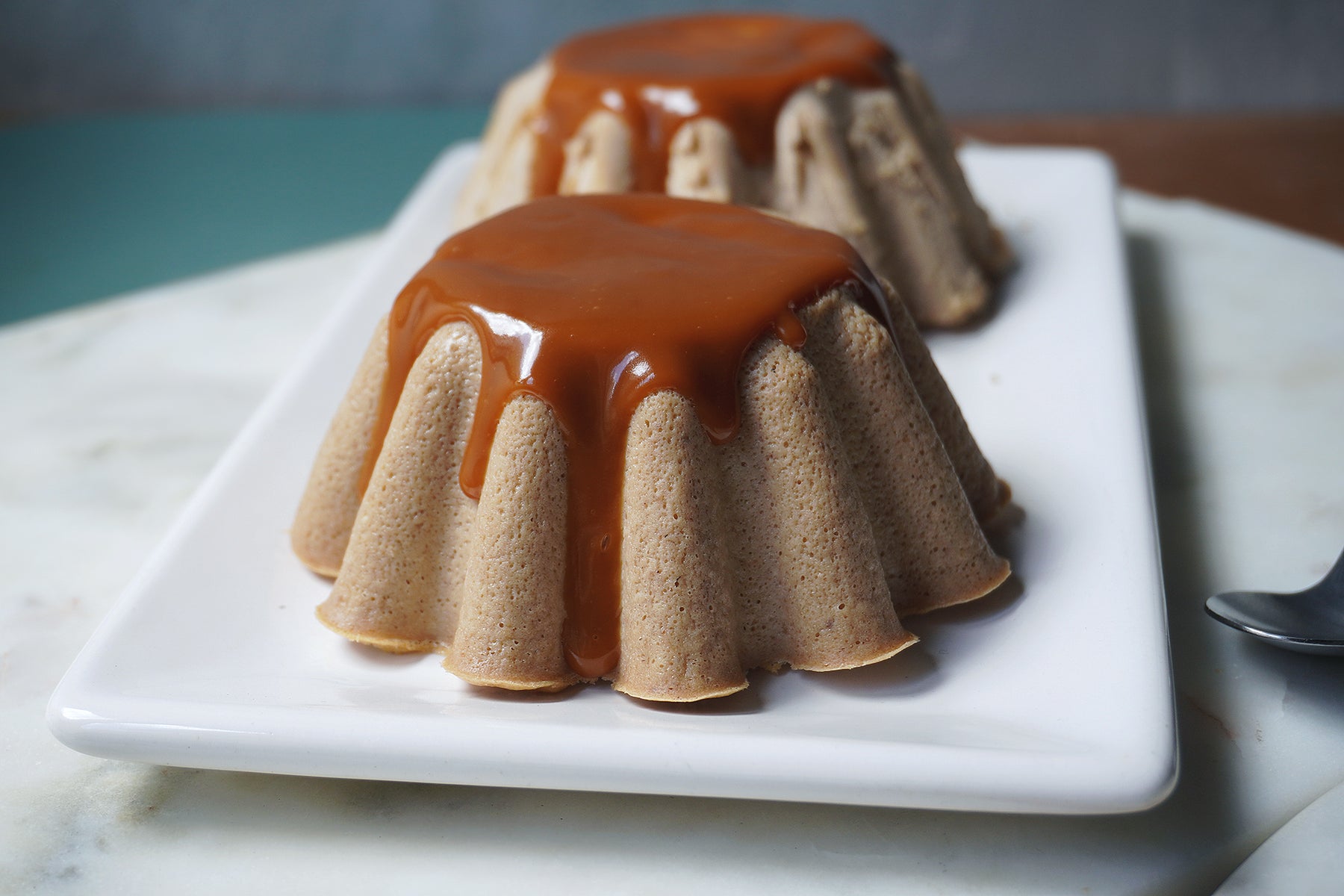 MOIST PROTEIN PUDDING WITH CARAMEL
4 servingsYou will need:
- Egg whites 4 (or 2 whole eggs)
- Light cream cheese 2 scoops
-
SYSTEMLS Whey Protein Concentrate
vanilla 4 scoops
- Almond milk 3/4 cup
- Vanilla extract 1 teaspoon
- Sweetener 4 tablespoons
- Peanut butter with cocoa 2 tablespoons
- Almond flour 1/4 tz
Topping:
Caramel without sugar 1 tbsp
MACROS: ( serving)

- Kcal 202
- Carbs 11 g
- Protein 20 g
- Fat 9 g
Recipe:

1. Beat the egg whites in a bowl with the cream cheese, almond milk, peanut butter, vanilla extract and sweetener.
2. Add the vanilla protein, oat flour and beat until fully integrated.
3. Pour the filling into small molds (previously greased), put them inside a larger pan with edges, to fill with a finger of water and bake in a bain-marie. Bake in the oven at 180 degrees for about 30 minutes.
4.Let cool before unmolding. Melt the caramel without sugar in the microwave for 10 seconds and pour the sauce over the individual puddings. Enjoy!