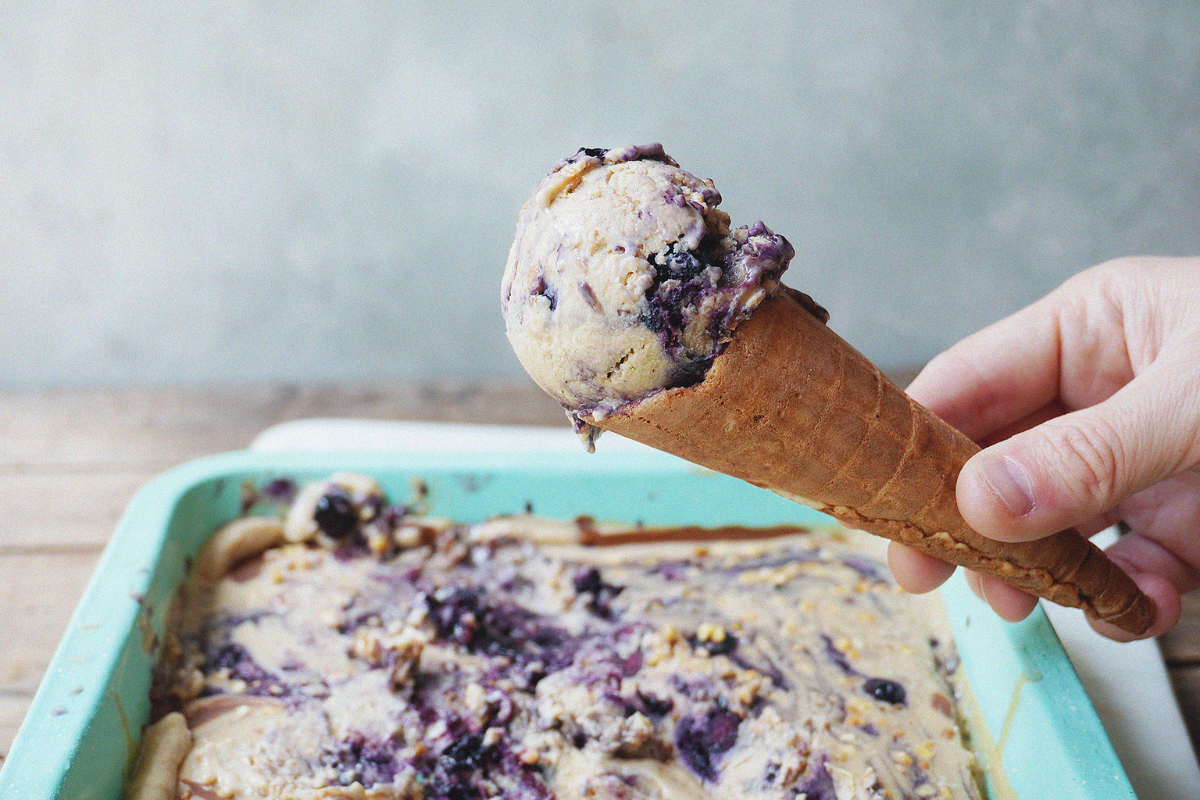 HOMEMADE PROTEIN ICE CREAM
8 servingsYou will need:

- Banana 1
- Light cream cheese 1/2 tz
- Peanut butter 2/3 tz
- Almond milk 1 tz
- Coconut sugar 1/4 tz
- Vanilla extract 1 teaspoon
- SYSTEM LS Whey Protein Concentrate vanilla 4 scoops
- Peanut butter with cocoa 1 scoop
- Blueberries 3/4 tz
- Lemon zest 1
MACROS: (per serving)

- Kcal 150
- Carbs 11 g
- Protein 11 g
- Fat 8 g
Recipe:
1. Process banana with light cream cheese, peanut paste, almond milk, coconut sugar, vanilla protein and vanilla extract.
2. Pour half of the preparation in a mold.
3. Spread a tablespoon of cocoa peanut butter on top and pour the other half of the mixture.
4. Make a cranberry sauce, putting them in a hot pan over medium heat. Add 1 tablespoon of brown sugar and lemon zest. 5. With a ladle, crush some blueberries to release their juice and make a sauce.
6. Pour the cranberry sauce on top of the ice cream preparation, add almond crunchies and mix a little with a knife.
Place in the freezer for 4 hours and serve. Enjoy!