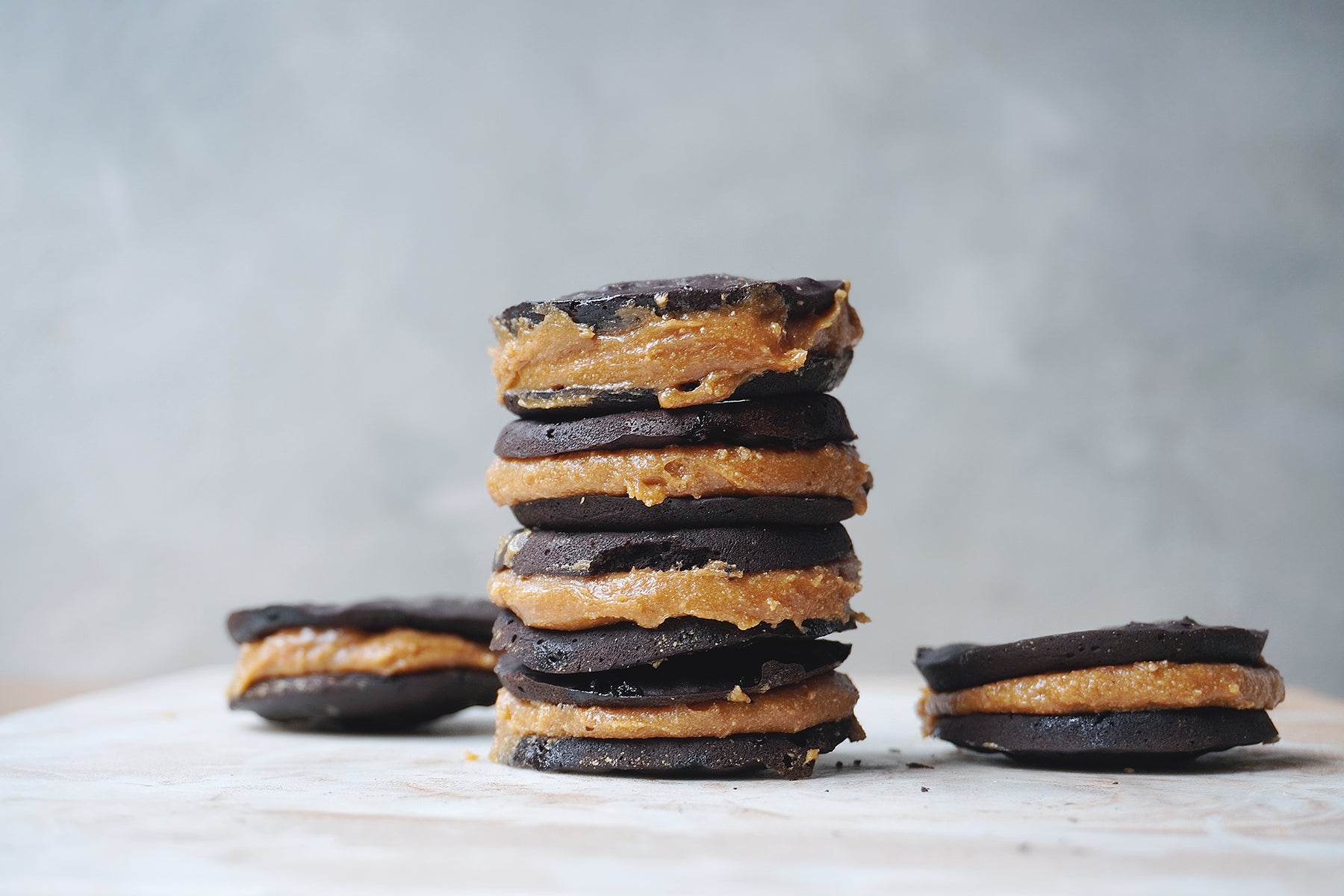 STUFFED CAROB COOKIES
10 portions


You will need:

- Egg 1
- Coconut oil 3 tablespoons
- Coconut sugar 3 tablespoons
- Almond milk 4 tbsp
- Oat flour 1/2 tz
- SYSTEMLS Whey Protein Concentrate vanilla 2 scoops
- Carob flour 1/2 tz
- Vanilla extract 1 teaspoon

Filling:
- Peanut butter 2 tbsp
- Unsweetened Dulce de leche 2 scoops
- SYSTEM LS Nourish Shake vanilla 2 scoops
- Almond milk 1 dash

MACROS: (per serving)
- Kcal 148
- Carbs 14 g
- Protein 8 g
- Fat 8 g


Recipe:
1. Put in a bowl, melted coconut oil, egg, vanilla extract, almond milk and integrate well.
2, Add coconut sugar, oat flour, vanilla protein, carob flour and integrate again very well by beating with a fork vigorously.
3. Pour a tablespoon of the preparation in the base of each muffin tin. Bake in a preheated oven at 180 degrees for 10 minutes. Remove and let cool.
4. To make the filling, mix all the ingredients in a bowl. If you are missing almond milk, you can add a tablespoon at a time until you have the desired consistency for the filling.
5. Take a spoonful of the filling and put it on a cookie, cover with another one and do the same thing filling all of them. Enjoy!